Are You Ready for OSX?
Subscribe to the Best of Macworld Newsletter
Comments
Control access to your network
Feb 26, 2014 8:39 PM
Is your iPod touch-toting child spending too much time on the Internet? Christopher Breen shows you how to carefully control the hours they're able to access your Wi-Fi network.
READ THE RELATED ARTICLE:<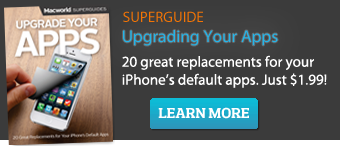 Sponsored Links