Mac mini Frequently Asked Questions... Answered!
Subscribe to the Apple @ Work Newsletter
Comments
Troubleshoot Mac network issues with Network Utility
May 15, 2014 9:30 AM
Apple provides a useful suite of tools for troubleshooting and investigating network issues on OS X. Dan Moren gives you a quick overview of the Network Utility app.
READ THE RELATED ARTICLE:<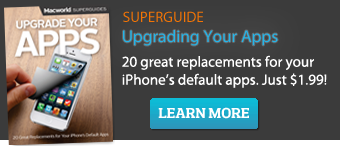 Sponsored Links