Your Mac's secrets revealed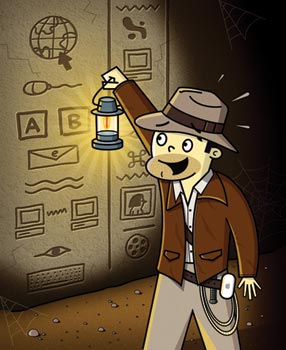 Illustrations by Jack Gallagher.
We all seek our own holy grail of computing—a feature or shortcut that would make our lives so much easier, if only we knew where to find it. Well, now you can stop the endless searching in menus, help folders, and Web pages. Macworld 's band of intrepid explorers has discovered the best tips for everything from making your Web surfing more efficient to bending Microsoft Word to your will.
Venture inside for all the overlooked features, hidden shortcuts, and clever workarounds you've been looking for.

Amazon Shop buttons are programmatically attached to all reviews, regardless of products' final review scores. Our parent company, IDG, receives advertisement revenue for shopping activity generated by the links. Because the buttons are attached programmatically, they should not be interpreted as editorial endorsements.