Gear Guide: Cameras and camcorders
Gear for Multimedia Mavens
Solidify your Mac's role as the hub of your digital lifestyle with peripherals that will help you watch and capture video from the comfort of your couch.
Gear for more than $350: PowerLite Home Cinema 400
Canon HV10
Panasonic PV-GS300
VPC-HD1a Xacti Media Camera
Harmony 980
The ultimate Mac-based multimedia setup doesn't necessarily have to include a high definition television set. All you need at your disposal are a bare white wall (or better yet, a retractable movie screen), your Mac, a DVI-to-HDMI cable, and Epson's new PowerLite Home Cinema 400 high definition front projector—and you can fill a room with bright, rich video. This three-chip LCD-panel projector boasts a native resolution of 1,280 by 720 (720p), an aspect ratio of 16:9, seven color (brightness) modes, and—in case you want to plug something other than your Mac into it—a multitude of inputs including component, HDMI, composite, S-Video, and VGA. HD on-the-go has never been easier.—CHRISTOPHER BREEN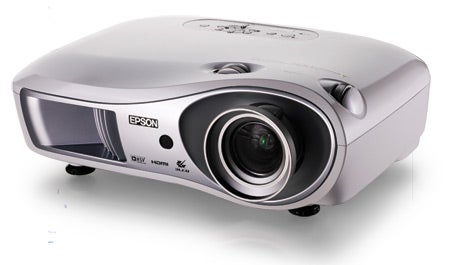 PowerLite Home Cinema 400: $1,600; Epson
Canon's first consumer high definition camcorder is a cute little thing: at just over 4 inches high and 2.2 inches thick, the HV10 will fit comfortably into a coat pocket. But the video that this one-pound camcorder captures is definitely not lightweight: It records 1080i HD video to MiniDV tapes, capturing more detail than standard definition camcorders. And you can easily transfer the video to your Mac and edit it in iMovie, to preserve your high-def holiday.—RICHARD BAGULEY
HV10: $1,299; Canon
For people looking to capture holiday festivities—or any of the year's get-togethers—Panasonic's PV-GS300 shoots top-notch standard-definition video, thanks to its three CCD image sensors (one red, one blue, and one green). It's also one of the better camcorders for shooting in low light. The lens includes optical image stabilization (an element of the lens moves to compensate for camera shake—very useful after a couple of glasses of eggnog). And the bright 2.5-inch wide-aspect LCD screen makes it easy to ensure that you're capturing every last embarrassing moment at the office holiday party.—RB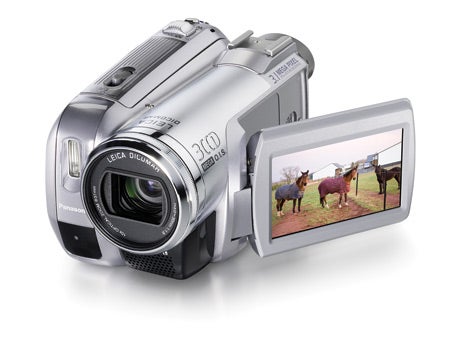 PV-GS300: $500; Panasonic
Sanyo's VPC-HD1a Xacti Media Camera doesn't record to videotapes; instead, it records 720p HD video and 5-megapixel still images to SD Memory Cards. And at just 8.3 ounces and less than an inch thick, it's great for capturing candid videos. A 2GB SD card (which costs about $50) can hold about 30 minutes of the highest-quality MPEG-4 video that the Xacti captures (this video can be edited in iMovie), and there's a special mode for shooting videos to show on a video iPod.—RB
VPC-HD1a Xacti Media Camera: $700; Sanyo
Life, the universal remote, and everything
When your couch is cluttered with remotes—for the TV, the stereo, and heaven knows what else—it's easy to see the appeal of universal remotes. But finding one that's easy to use can be a challenge. Logitech's Harmony 890 automatically configures itself to control your AV equipment, drawing from an online database of thousands of brands and models. It can handle up to 15 devices, including home-automation systems, but what really sets the Harmony 890 apart is that its functions are based on Activities. A color LCD screen displays the things you're most likely to do, such as Watch TiVo, Watch DVD, or Listen To CD; you choose the desired Activity, and the Harmony 890 automatically configures each component in your system for that task (including turning off components that aren't needed). The included Wireless A/V Bridge lets you control infrared-based devices without line-of-sight. (Another remote—the $250 Harmony 880—offers similar functionality without the Wireless Bridge.)—DAN FRAKES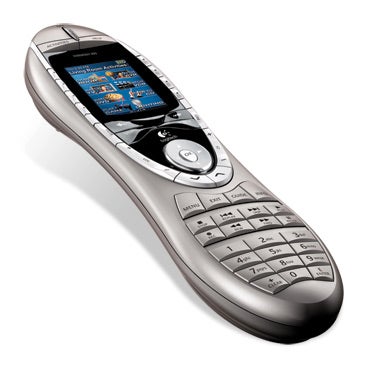 Harmony 890: $400; Logitech
[ Photography by Peter Belanger ]

Amazon Shop buttons are programmatically attached to all reviews, regardless of products' final review scores. Our parent company, IDG, receives advertisement revenue for shopping activity generated by the links. Because the buttons are attached programmatically, they should not be interpreted as editorial endorsements.