Smart Money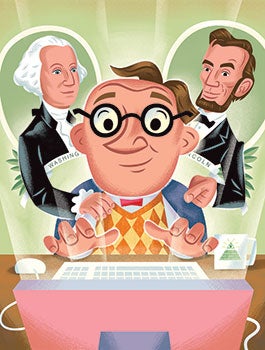 Illustrations by Eric Sturdevant.
No matter how much money you have, you certainly want to be sure you're managing it in the best way possible. And it just so happens that—thanks to financial software and the Web—your Mac is one of the best tools for doing so.
 
For many people, "managing money on the Mac" means "Intuit's Quicken." For them, we asked Quicken maven Tom Negrino to give us ten essential tips for any Quicken user. For other Mac users, Quicken is overkill, so we had Gina Trapani (the founding editor of the excellent Lifehacker blog) compile a list of eight Quicken alternatives. And for everyone, we have an excerpt from Mark Frauenfelder's Rule the Web, in which he offers some of his favorite online-shopping tips, as well as Jay Cooke's selection of the best sites for saving money on travel.

Amazon Shop buttons are programmatically attached to all reviews, regardless of products' final review scores. Our parent company, IDG, receives advertisement revenue for shopping activity generated by the links. Because the buttons are attached programmatically, they should not be interpreted as editorial endorsements.