The 23rd Annual Editors' Choice Awards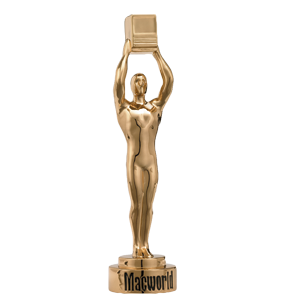 Every year brings a parade of products into the Macworld offices—hardware and software, flagship products and obscure gems, programs produced by giant companies and software coded by one person working out of an apartment. And there are usually one or two surprises from Apple as well.
It's quite an impressive array of products—but a few in particular always stand out from the crowd. It's these products that meet our high standards for quality, innovation, or value—and in some cases, all three. Because of that, they win some well-deserved time in the spotlight as winners of our annual Editors' Choice Awards.
Some familiar faces make up our 23rd annual collection of Eddy winners, which recognize our favorite products to hit the market between November 1, 2006, and November 1, 2007. You'll also find a few products that you might not have heard of before this year but that nevertheless have earned the right to walk alongside some of the bigger names. And, in a year which saw Apple head off in new directions, some of our Editors' Choice nods go to worthy winners that are off the beaten path. Let's explore our favorites—and maybe some of yours—from the past year.
Hardware winners
The year saw faster wireless hardware, a more stylish slimmed-down iPod, and the usual parade of prime-time peripherals. There was also a phone you might have heard a superlative or two about.
AirPort Extreme with Gigabit Ethernet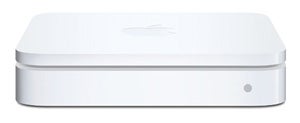 We liked almost everything about the new AirPort Extreme Base Station Apple released in January 2007: It was simpler to configure than the previous model (particularly for sharing printers and hard drives across a network), it had better range, and it was faster, thanks to its support for the speedy new 802.11n wireless networking standard. In fact, our tests found it topped 90 Mbps of actual throughput. Our only major complaint was that it didn't support Gigabit Ethernet, now standard on most Macs. Apple corrected this oversight quickly with the August release of a revamped AirPort Extreme ( ) that added Gigabit Ethernet support. That addition speeded up both wired connections and the base station's internal Ethernet connections, boosting wireless performance. Take a product we already really liked, fix its one major flaw, and you have one of the coolest hardware products of the year.—DAN MILLER
Apple; $179
Drobo
It's hard to hear the words "the world's first storage robot" without snickering at the notion of automatons from an Isaac Asimov story overrunning the Earth one gigabyte at a time. But watch Data Robotics' Drobo ( ) in action, and it quickly becomes clear that this multiple-bay hard drive system is anything but a joke. Simply connect Drobo to your Mac, and it will start backing up all of your data. It's not a standard RAID device, but it performs RAID-like processes in the background, moving data between multiple drives via a complex but very secure backup scheme. If you're a storage aficionado who likes to know the exact details of your backups, this robot is not for you. If, however, you simply want peace of mind about the safety of your information, Drobo is a fantastic storage device. It's dead simple to operate and hides all of its complexity in an attractive, unique, innovative exterior. You can't ask for much more from a robot.—ERIC SUESZ
Data Robotics; $499
Epson MovieMate 72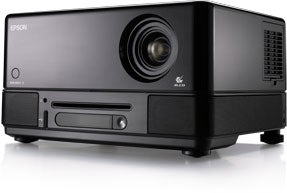 Capable of much more than either a TV or a conference room projector, Epson's MovieMate 72 ( ) is a home theater projector that's the first to offer high-definition 720p resolution. It also includes high-quality integrated speakers, a built-in up-converting DVD player, and inputs for just about anything—your Mac desktop, USB thumb drives, gaming consoles, and TV receivers. An innovative, horizontally split design keeps the base and its inputs and outputs stationary, while the top half with the lens can rotate to project images in just about any direction.—JAMES GALBRAITH
Epson; $1,200
Epson PictureMate Zoom PM 290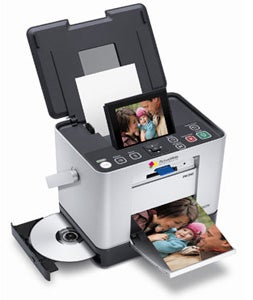 The Epson PictureMate Zoom PM 290's ( ) array of useful, innovative features takes photo printing from your desk to the outside world. A convenient carrying handle makes it easy to move the 6.6-pound printer from point A to point B, and a flip-up LCD screen lets you view and edit photos before printing. As for the prints themselves, the PictureMate Zoom produces high-quality images quickly and inexpensively—at an estimated price per print of 25 cents, making it the least expensive portable photo printer to use. Yes, the Zoom is limited to the same 4-by-6-inch paper size as its predecessors, but those prints look superb. Whether you're going on a road trip or on your way to a wedding, the PictureMate Zoom won't let you down as a travel companion.—BRIAN CHEN
Epson; $200
George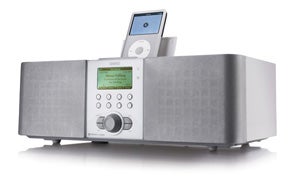 This isn't the first year-end honor we've handed out to the compact George ( ) from Chestnut Hill; the iPod speaker system also won a Play of the Year selection as one of our favorite iPod accessories of 2007. The George earned twice the accolades for good reason, not the least of which is the very good sound quality it offers. But its most unique feature is its detachable control panel. Pop it off, and the panel becomes a wireless, handheld remote that mirrors your iPod's own menus on its LCD display. George also has room to grow—you can update the software via a Mac connection, and maker Chestnut Hill Sound built the device to accommodate future hardware modules.—DAN FRAKES
Chestnut Hill Sound; $499
HP Designjet Z3100 Photo Printer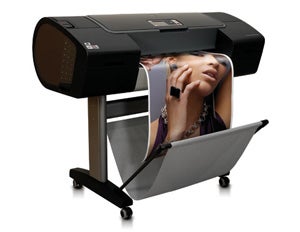 For creative pros and professional photographers, the go-to printer of choice should be HP's Designjet Z3100 Photo Printer ( ), a wide-format device that is a marvel of form and function. The Z3100 can produce color and black-and-white prints as exquisite as anything the competition has to offer, but print quality is no longer the bar that it once was. Thus, HP's engineers had to deliver on usability, and they succeeded brilliantly. From the smartly designed packaging that makes it a snap to set up, to the 12 inks that provide its wide color gamut, the Z3100 has all the bases covered. Its secret weapon, however, is its built-in i1 spectrophotometer (from X-Rite), which lets you create ICC profiles on-the-fly quickly and easily. You put a new paper type into the printer, click a couple of buttons, and a short time later every Mac on your network will have the new paper's settings installed. Someday, printing like this will be commonplace, but right now, HP's Designjet Z3100 stands alone.—RICK LEPAGE
Hewlett-Packard; $4,095
iPhone
From the second Steve Jobs reached into his pocket at the January 2007 Macworld Expo and produced an iPhone, there was little doubt that Apple's long-anticipated entry into the mobile phone market would dominate the headlines for the rest of the year. Less obvious was whether the iPhone ( ) would live up to the hype. But that's exactly what it did upon its June debut. Other handheld devices have incorporated a touch-screen interface—but few can boast of one as elegant and intuitive as what the iPhone has to offer. Many phones claim to provide Internet connectivity—few have pulled off the "no compromises" version of the Internet that the iPhone delivers. Not many multimedia players have been able to challenge Apple's offerings on that front—the iPhone's iPod functions preserve that tradition. And on top of all that, it's a pretty good phone, too.
Are there flaws? Sure—the phone is still missing obvious features even after a few software updates have bolstered its functionality. Early adopters who stood in line that opening day had good reason to feel a little put out when Apple slashed prices quickly and severely to goose sales (though the company softened the sting with a $100 Apple Store credit to purchasers of the full-price iPhones). And, even though Apple will let outsiders develop something other than Web-based apps for the iPhone starting in February, we wish the company would have more quickly embraced the many third-party apps that have sprung up to make the iPhone even more powerful.
But in the grander scheme of themes, these are minor quibbles. Just as the Macintosh changed personal computing in 1984 and the iPod did the same for digital music in 2001, the iPhone heralds a dramatic shift in the future of smart phones. Future devices might challenge and even surpass it, but for the time being, every smart phone that hits the market will be a response to the iPhone. You wouldn't expect any less from a product out of Cupertino.—PHILIP MICHAELS
Apple; $399
iPod nano
Buying an iPod nano used to mean giving up features for a compact size. But the third-generation iPod nano ( ) changed all that by providing essentially the same features as the full-size iPod classic—along with better performance—in a smaller package. While you don't get the cavernous storage capacity or larger screen of the classic, you get everything else—video playback and output, a crystal-clear screen, iPod games, and stereo audio recording—along with superior battery life, skip-free performance, and a lower price. The new nano even looks like the classic's little brother, thanks to its shiny metal backside. You won't want to spend hours watching video on the nano's 2-inch screen, but unless you've got a huge music library that must be with you at all times, this tiny iPod is a big winner.—DAN FRAKES
Apple; 4GB, $149; 8GB, $199
NEC MultiSync LCD2690WUXiSV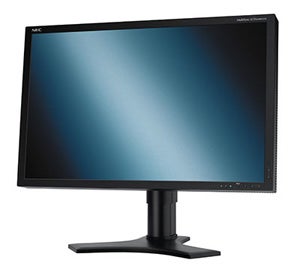 Accurate color is a necessity for professional photographers and designers, and the big, bright MultiSync LCD2690WUXiSV ( ) delivers exactly that across its 26-inch display (the largest in NEC's lineup of professional LCDs). Its bundled spectrophotometer and hardware-calibration features—as well as its built-in tools for managing backlight and color consistency over time—make the MultiSync LCD2690WUXiSV a tool all serious color geeks should consider.—JAMES GALBRAITH
NEC; $1,500
Nikon D40 Digital SLR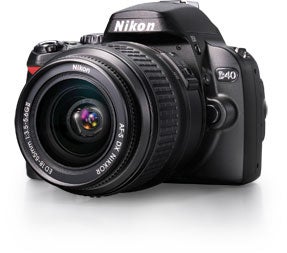 Photo enthusiasts longing for more creative freedom and better lens options than a compact camera can offer are turning to digital SLRs. And it's easy to see why—these cameras offer interchangeable lenses, high-quality optics, and powerful controls. You'll find a number of great digital SLRs on store shelves at the moment, but for my money, the Nikon D40 ( ) is the best value out there. The D40 offers a lightweight, compact body, high-end features, and a useful information display that helps novice photographers become familiar with the camera's settings. Most important, it takes beautiful photos. Although at 6 megapixels it offers a lower resolution and a slightly slower burst mode than its 10-megapixel D40x sibling, the D40 is also significantly less expensive—just $550 with a lens. It's a great match for weekend shooters looking to explore digital photography in greater depth.—KELLY TURNER
Nikon; $550
Panasonic HDC-SD1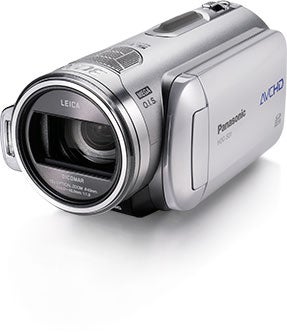 The user-friendly Panasonic HDC-SD1 shoots superb high-definition video with clear sound and accurate colors, but this 3-CCD camcorder is also notable for its ability to record the AVCHD video format on SD/SDHC memory cards. That will save you both money (SD/SDHC memory cards have become extremely affordable compared to MiniDV tapes), time (no more fast-forwarding and rewinding to review footage), and heft, as the cards are feather-light. The HDC-SD1 itself weighs in at less than a pound. We've been using one to create many of our Macworld video podcasts, and even at web resolutions the image quality is remarkably good. No wonder Steve Jobs used this camera to help launch iLife '08: It's a big step forward in the tapeless camcorder revolution.—BRIAN CHEN
Panasonic; $1,299
Software winners
Of all the software released on the Mac in the past year—for pros and consumers, from major developers to one-person operations—these 18 applications stood out as our favorites.
Adobe Premiere Pro CS3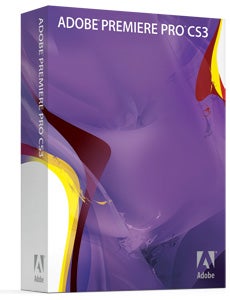 Digital video pros and enthusiasts shed few tears when Adobe pulled the plug on the Mac version of its DV-editing program in 2003. After all, it was hard to mourn the loss of sluggish performance and unwieldy controls when DV editors had more elegant tools at their disposal. So it's to Adobe's credit that when it decided to revive Premiere on the Mac, it delivered a program that had little in common with its awkward predecessor except for the name. The Intel-only Premiere Pro CS3 ( ) adopts a number of professional features, from an efficient interface to support for multiple and nested sequences. Gone is the limited approach to editing that dogged Premiere 6.5, in favor of an industry-standard model that editors can embrace. Premiere Pro CS3 takes a unified approach to transitions and effects, and the inclusion of the DVD-authoring program Encore CS3 offers one of the better DVD-creation tools on the Mac, now that Apple has seemingly lost interest in the DVD format. Adobe has done more than just correct past mistakes—it has introduced a completely new program to the Mac that broadens video editors' choices.—PHILIP MICHAELS
Adobe; $799
Amadeus Pro 1.1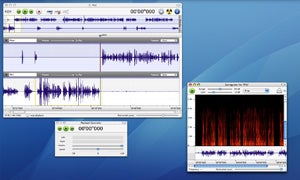 Once upon a time there was the MacRecorder—a rectangular box you plugged into a Mac's serial port to record audio with your computer—and SoundEdit, the simple two-track editing software that accompanied it. SoundEdit spawned any number of inexpensive audio editors, including one of this year's Eddy winners, HairerSoft's Amadeus Pro ( ). And what sets Amadeus Pro apart? Certainly its wide-ranging capabilities, including extensive multitrack editing, waveform analysis tools, batch processing, click and noise repair, and support for just about any file format you'd care to throw at it. But then there's the price tag: $40. There just isn't an under-$50 audio editor as capable and intuitively designed as Amadeus Pro.—CHRISTOPHER BREEN
HairerSoft; $40
ArtRage 2.5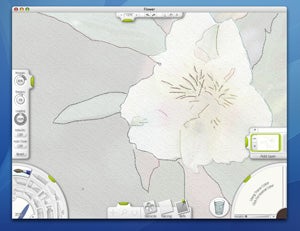 At one time the Mac market was littered with inexpensive paint programs. It still boasts plenty of high-priced, multi-featured options—namely Adobe's Photoshop and Corel's Painter—but where's a dabbler on a budget to turn? Ambient Design's $25 ArtRage 2.5 ( )—its price tag belies this natural-media paint program's power. Not only does ArtRage 2.5 offer a wide variety of media (including oil, pencil, airbrush, glitter, and chalk), but you can extensively control that media by modifying such factors as a tool's pressure and angle and the media's softness and wetness. You can also choose the material used for the canvas, add layers, work with stencils (and create your own), and trace over imported images. Professionals and amateurs alike will find ArtRage 2.5 a valuable addition to their electronic paint box.—CHRISTOPHER BREEN
Ambient Design; $25
Billings 2.5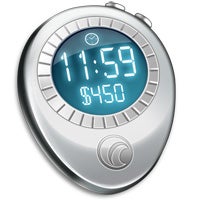 With Billings 2 ( ), Marketcircle adroitly walks the line between packing the time-tracking and invoice-creation tool with features and keeping it easy to use. Billings' features give you the power to customize tax rates and invoice templates and track billable hours with a free-floating timer; at the same time, a setup assistant makes it easy to get started without any fuss. Version 2.5 improves integration with other programs such as Marketcircle's business productivity manager Daylite as well as Project Wizards' Merlin, and revamps the main window for ease of use.—PHILIP MICHAELS
Marketcircle; $59
DiskWarrior 4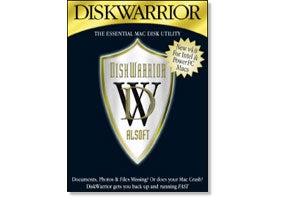 DiskWarrior turns ten years old in fall of 2008, and in the past decade, no other utility has come close to challenging its prowess at repairing disk-directory problems. DiskWarrior 4 ( ) is no exception. The long-awaited Intel-native version of the utility adds features for ferreting out corrupted preference files, repairing OS X permissions, repairing and rebuilding access control lists, and repairing more types of disk problems than previous versions could handle. DiskWarrior remains as valuable today as it ever was.—ROB GRIFFITHS
Alsoft; $100
HandBrake 0.9
Here's the dilemma: You've got a library full of DVDs you've bought and paid for and a slew of video-enabled digital devices (an iPod, iPhone, or Apple TV), but no way to get the former onto the latter, thanks to copy-protection technology that prevents you from ripping a DVD the way you would a CD. HandBrake ( ) can solve your problem. Just insert a commercial DVD, choose from HandBrake's list of presets for movie-watching devices, and click on Start. After a period of time—which varies wildly depending on the speed of your Mac—you'll have a space-saving video file you can watch on your Mac or sync to your iPod, iPhone, or Apple TV. HandBrake is also quite flexible and powerful: a Queue feature lets you rip the episodes from a TV-show DVD in sequence, and advanced users can choose from among myriad tweaks, options, and settings to get exactly the video size and quality they want. Can HandBrake be used for less-than-honorable purposes? Sure—but the same could be said of many programs in the age of digital content. That doesn't take away from HandBrake's usefulness in letting you enjoy the DVDs you own across other devices.—DAN FRAKES
HandBrake; free
iWork '08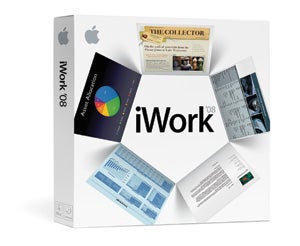 The search for a good all-around office productivity suite offering word processor, spreadsheet, and presentation programs no longer begins and ends with Microsoft Office. iWork '08 now figures into the mix for a fraction of what you'd pay for the three-year-old Office. Keynote ( ) was already an impressive presentation tool; now it has gained path animation, text effects, and transitions. Once a limited page-layout tool, Pages '08 ( ) now offers both writing and layout modes as well as a contextual format bar. And now there's a spreadsheet program, too—the new Numbers ( ), which brings a fresh, multiple-tables-per-page approach to the spreadsheet market, enabling some truly impressive output. All three programs boast good compatibility—both reading and writing—with Office file formats, depending on the complexity of the source. And as you might expect, the entire iWork family excels at handling media, including pictures and video. iWork won't replace Office if you're a power user of the Microsoft suite, but for most users' needs, it's a great collection of programs at a super price.—ROB GRIFFITHS
Apple; $79)
LightZone 3.0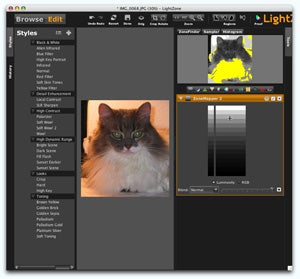 With Light Crafts' LightZone ( ), you get an efficient, streamlined piece of software that offers a unique approach to photo editing for a good deal less than what you'd pay for Photoshop. The program's signature feature, the ZoneMapper tool, lets you easily see the tonal range of your images by dividing your photos into 16 shades of gray that represent tonal differences of half an f-stop. Mouse over any shade, and the corresponding areas show up in the ZoneFinder display, a gray-scale miniature of the image you're working on. To change tonal distribution, simply move your mouse within the ZoneMapper—a live preview of the image lets you adjust your pictures in real time. While ZoneMapper, which gets its name from Ansel Adams' Zone System, is a marquee feature, it's just one of a slew of other lighting and editing tools in LightZone that are just as intuitive.—JACKIE DOVE
Light Crafts; $250
Logic Studio
Apple's Logic offering has always packed in plenty of features; the problem has been accessing them. Logic Studio ( ) has more than solved that problem. Take Logic Pro 8, the suite's core program: it now offers a single-window design that allows users to do a host of functions without having to switch constantly between open windows. And even as it streamlines things, Apple continues to add capabilities. The new Main Stage turns your Mac into a live performance rig, and Studio Instruments includes 40 instrument plug-ins. Throw in Studio Effects, which includes a new plug-in that offers in-depth control over individual delay taps, and you have a comprehensive bundle of audio tools for professional musicians.—JIM DALRYMPLE
Apple; $499
Mac OS X 10.5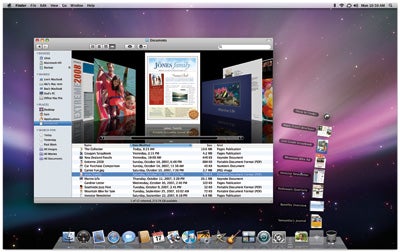 Appearing two and a half years after its predecessor—and later than expected, due to an iPhone-triggered delay—OS X 10.5 ( ) is the next step in the continuing evolution of the Mac's operating system. And it's quite a step, boasting more than 300 features and enhancements. Not all of those are major changes, but the OS X update known as Leopard features some real innovations—enough to make it a marked improvement over the already solid Tiger.
First and foremost in OS X 10.5's parade of additions is Time Machine, a built-in backup solution that requires minimal user interaction. Because of its extensive backup options—an hourly backup of the last 24 hours, daily backups for the last 30 days, and weekly backups for everything older than that—and the fact that restoring files is a simple matter of pointing and clicking in its unique 3-D interface, Time Machine figures to alter Mac users' backup habits significantly. Other features, such as Quick Look, which lets you preview files without first opening their parent programs, and the Spaces virtual desktops tool, will likely bolster your productivity. Existing features such as the Finder and Spotlight also get an overhaul in Leopard.
Mac users may not always appreciate what a massive undertaking it is to produce a major operating system update. Users on other platforms—we're thinking of you, poor Vista adopters—can't take it for granted that the latest version of their OS will always deliver more improvements than headaches. That hasn't been the case with OS X, and Leopard continues that tradition. OS X 10.5 builds on 10.4's strong foundation and adds a number of truly innovative features that make it a compelling upgrade for Mac users.—ROB GRIFFITHS
Apple; $129
MarsEdit 2
Dozens of different blogging platforms exist for letting everybody and their pet (and their pet's pet, it seems) post their thoughts and musings on the Internet. But all these tools have one thing in common: they rely on often-clunky Web-based interfaces. Mac users who've come to expect a more elegant approach don't need to wrangle with a browser, however—not when there's a beautiful Mac-like program like Red Sweater Software's MarsEdit 2 ( ) to make updating your Weblog as simple and intuitive as dashing off an e-mail. There's something for everybody in MarsEdit, which offers compatibility with all the major blogging platforms. Power users will appreciate the ability to manage multiple blogs, upload images and files, and design templates that let you see what a post will look like before it goes live. Blogging newcomers will benefit from MarsEdit's Start A Weblog wizard, which walks you through creating your own blog—it's so simple that your pet's pet's pet can get in on the blogging act.—DAN MOREN
Red Sweater Software; $30
Merlin 2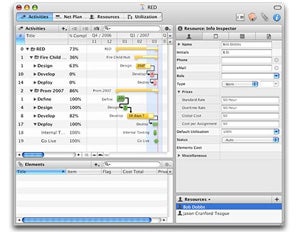 Mac users aren't accustomed to having a lot of choices when it comes to project-management software—at least not until this past year. That's when a number of programs emerged on the Mac, giving project managers choices ranging from AEC's venerable FastTrack Schedule to Omni Group's promising OmniPlan. But it was Project Wizards' Merlin 2 ( ) that caught our eye, thanks to its ease of use and intuitive features. Merlin's single-user interface and side panels help you create quick Gantt charts and add associated details to project activities. Most of us were drawn to the Mac platform in the first place because of the promise of easily handling seemingly complex tasks; Merlin embraces that spirit and ensures that the most difficult part of your project won't be dealing with the software you're using to manage it.—PHILIP MICHAELS
Project Wizards; €145
Painter Essentials 4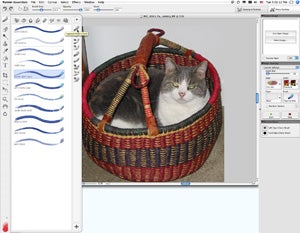 Don't dismiss Painter Essentials 4 ( ) as merely a stripped-down version of Corel's Painter X. While it offers a friendly way to apply painterly effects to photos and create professional-looking note cards, bumper stickers, and posters, Painter Essentials has much of the power found in the pro-level Painter. It features a completely redesigned workspace—distinct from Painter X—which makes it a snap for new users to get started: the Brush Drawer makes it easier to identify and select brushes; there are new color and mixer palettes; and it has enhanced the photo painting system. Corel has also improved the "smart stroke" technology, which paints strokes to follow the form of the original photo. Painter Essentials now supports an expanded selection of paper textures, and if you need help, you can turn to the new tutorial-based guidebook.—JACKIE DOVE
Corel; $80
Popcorn 3
Roxio's Popcorn may be the younger sibling to the company's Toast Titanium CD and DVD burning software, but it's no lightweight. Especially made for Mac users working with video content, Popcorn 3 ( ) lets you convert video files to different formats—burning them to a CD or DVD, putting them on your iPod, or transferring them to your Apple TV, PSP, or handheld. The prior version of Popcorn was already a solid application, but with version 3, Roxio added TiVoToGo support so you can take programs recorded by your TiVo DVR with you. Other additions include batch video compression, the ability to pause and resume video conversions (in case you need to free up your processor for something else), improved device support, and the ability to create custom disc labels using a bundled version of BeLight's Disc Cover.—PETER COHEN
Roxio; $50
Reunion 9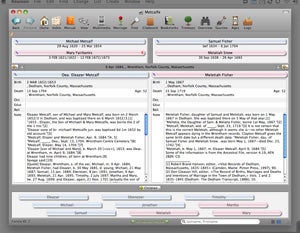 Plenty of Mac programs help you collect and organize data on your family tree, but only Leister Productions' Reunion ( ) combines stylish utility with ease of use. Leister rewrote the latest version to include some Apple-inspired features—the main window, for example, includes a search box that's reminiscent of what you'd see in iTunes, iPhoto, and Safari. A multimedia window lets you store and display a variety of image and video files—plus it can present slide shows of your photos within the program. If you're creating Web-based family trees, you can export those pages in CSS, which makes your pages conform to best Web practices.—JACKIE DOVE
Leister Productions; $99
Scrivener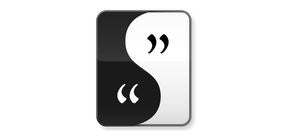 I've tried most of the scores of creative-writing programs available, and the only one I've embraced is Literature & Latte's Scrivener ( ). Since there are as many different approaches to writing as there are aspiring novelists, a good writing program has to be extremely flexible, and Scrivener is. You can break your manuscript into individual chapters, or edit it as a whole. A convenient Search function helps you track down that character you mentioned one time 70,000 words back. Built-in outline and corkboard views let you plot where you're going, keep track of events and characters, and collect all the research you've been doing. Progress-tracking tools let you make sure you're staying on schedule or give you a sobering view of how much more work you have yet to do. Put simply, Scrivener manages to offer a huge collection of features that make it an excellent writing tool, while having the sense to get out of your way and let you focus on your writing when it's time to get down to business.—JASON SNELL
Literature & Latte; $40
VMware Fusion 1.1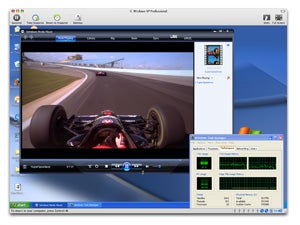 Between Parallels Desktop and Apple's Boot Camp, you might think that the field of programs for running Windows on a Mac is full enough. But VMware Fusion ( ), is a welcome addition for anyone who needs or wants to branch out to other operating systems. After all, a little competition never hurt anyone; in fact, Fusion's features have already inspired new additions to Parallels (and vice versa). VMware Fusion also gives you access to VMware's huge collection of appliances, ready-to-run software packages you can download and install with a double-click. The recent release of version 1.1 also brings experimental support for DirectX 9.0, enabling a number of newer games to run without resorting to Boot Camp. And if you already use Parallels, VMware 1.1 now includes a one-step Parallels importer that makes the conversion process easier.—ROB GRIFFITHS
VMware; $80
WireTap Studio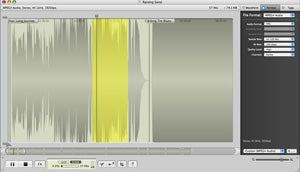 What with recording interviews for the Macworld Podcast, converting LPs and tapes to digital audio files, and capturing streaming audio from my favorite Internet radio stations, my Mac's audio input port and Sound preference pane are rarely idle. While tools exist to perform the aforementioned chores, none is as easy to use as Ambrosia Software's WireTap Studio ( ). Not only can WireTap Studio record any sound produced by my Mac (or channeled to it), it automatically does so with lossless quality and allows me to edit that audio nondestructively, in one of the most intuitive audio editors I've used. Add the ability to preview your recording's sound at any available quality setting, and you've got an audio editor fit for even the most demanding user.—CHRISTOPHER BREEN
Ambrosia Software; $69
Web winners
Not all great Mac tools are confined to the hardware and software aisles at your local Apple Store. You'll find this trio of favorites online.
Amazon MP3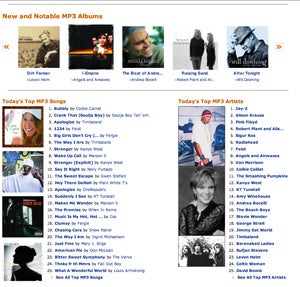 Over the last four years, Apple's iTunes Store has ruled the online roost for purchased music, and for good reason—its tracks and albums are affordable, its selection is great, and the music is easy to find and download. But it left room for improvement in the form of higher-quality audio encoding, removal of copy protection, and a more flexible pricing structure. Then Amazon MP3 came on the scene—not only did the online music store offer all of its wares in unprotected MP3 form, but it provided them at a higher bit rate than that of iTunes' protected tracks (though at the same rate as unprotected iTunes Plus tracks). And Amazon offered all this for prices usually lower than what iTunes was charging at that time. Amazon has provided us with two valuable services. It offers a high-quality alternative to the iTunes Store—and it was instrumental in pushing Apple to slash the price of iTunes Plus tracks and strip the copy protection from independent artists' releases. Competition is a beautiful thing.—CHRISTOPHER BREEN
Google Apps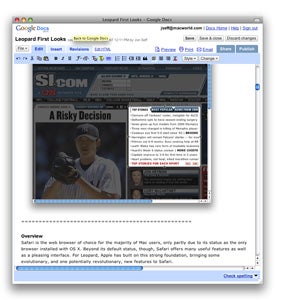 Microsoft Office may still be king of the office—Apple's beefed-up iWork notwithstanding—but Google is taking a stand with its own collection of business apps. The difference is, these productivity tools—known collectively as Google Apps—live online. Using Google Apps, families, businesses, and educational institutions can create a customized Web portal that combines e-mail (Gmail); group scheduling (Google Calendar); collaborative online writing and editing of documents, spreadsheets, and presentations (Google Docs); chat (Google Talk); and Web page building (Google Page Creator). You control what's there and who can access it. And best of all, the basic version is absolutely free. It's got its quirks (like incompatibility with Safari as of this writing), but Google's online suite is certainly ready for real-world use—we put it to the test at Macworld by using the Docs feature to edit our digital Superguides and consolidate our Leopard coverage. Google Apps isn't ready to topple your desktop-based suite—not yet, anyhow—but it is an impressive and well-implemented glimpse into the future of online tools.—JONATHAN SEFF
Google; Standard Edition, free; Premier Edition, $50 per user, per year
Picnik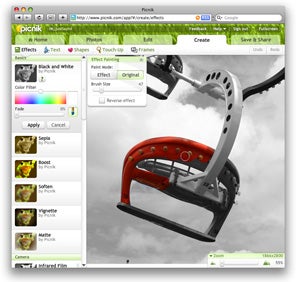 Between camera phones, Wi-Fi–enabled cameras, and the general rise of social networking sites such as Flickr and Facebook, photos are increasingly heading straight from the camera to the Web, bypassing traditional image editors in the process. But that doesn't mean these snapshots wouldn't benefit from a few nips and tucks. That's where Picnik.com ( ) fits in. This online image editor connects with social networking sites, blogs, and even your own hard drive to let you access photos and make sophisticated edits. For example, in addition to handling the basics—exposure, saturation, and red-eye removal—you can paint on a blur effect, draw notes and doodles, apply frames, and enhance colors. Even more impressive is the speed at which all of this happens—the site is as responsive as a desktop program. Picnik's also smart: when you save the files, you can choose to overwrite the original or keep both versions. Close your browser, and your work-in-progress will be waiting for you when you return. Best of all, this Web-based editor is free (though a $25-a-year premium site offers more-advanced editing tools and other features).—KELLY TURNER
Picnik; Basic version, free; Premium version, $25 per year