Page 2 of 2
Screen sharing
Just as Leopard has made file sharing simpler than ever, it has made screen sharing—which lets you see and even control someone else's Mac screen, or vice versa—possible without any third-party software.
Giving access to your system is simple: Launch System Preferences, select the Sharing pane, and select Screen Sharing in the Service list. To limit access to specific people, click on the Only These Users button, and choose which users can remotely control the screen; users must then enter their Mac OS X passwords for access.
Accessing a remote system is a bit trickier. Leopard offers five ways to do so.
The Finder Over a local network, any computer that has Screen Sharing enabled advertises that fact via Bonjour. Open any Finder window, and select the server from the sidebar's Shared list. If Screen Sharing is enabled, a Share Screen button should appear. Click on that and enter the appropriate user name and password for that computer.
iChat AV 4 Select a buddy, and the Screen Sharing button will (or won't) light up, depending on whether that contact has Screen Sharing enabled.
Click on that button, and you'll be offered the choice to Share My Screen With Buddy or Ask To Share Buddy's Screen.
Internet Using the Screen Sharing program in /System/Library/CoreServices, enter the IP address or domain name of the remote system, and you'll be prompted for login information.
VNC on Tiger or Other Platforms To access a Leopard system from Tiger, you'll need a VNC client; Chicken of the VNC may be the best choice.
On the Leopard system, turn on VNC access by selecting the Screen Sharing service in the Sharing preference pane and clicking on the Computer Settings button. Select VNC Access and enter a password to allow VNC use.
Leopard users can access remote VNC systems directly through the Screen Sharing program or via the Finder sidebar's Shared list using Bonjour, for those systems that support Bonjour.
In the Tiger system that you're making accessible, go to the Sharing preference pane and select Apple Remote Desktop. Click on the Access Privileges button, and choose which users to enable by selecting their names and then selecting Control.
Back To My Mac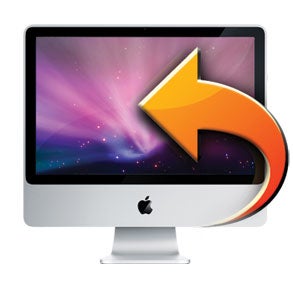 As the name implies, Back To My Mac lets you remotely access your Mac at the office or at home. It performs this bit of magic through the .Mac service and wide-area Bonjour. To enable Back to My Mac, you enter your .Mac account information in the .Mac preference pane, and then, in the Back To My Mac tab, click on Start.
Once you've done that, available Back To My Mac systems should appear in the Finder sidebar's Shared group. The services available on that particular computer—File Sharing and/or Screen Sharing—should show up when you select the remote computer. Shared folders should appear automatically; clicking on Share Screen shouldn't require a separate password entry.
The glitch in Back To My Mac is that it can have a hard time accessing Macs that connect to the Net through routers and Wi-Fi base stations. If the Mac you're trying to access doesn't have a publicly reachable IP address, you need to configure the router it's sitting behind. If you're using an AirPort Extreme or AirPort Express router (any version), that means enabling Network Address Translation Port Mapping Protocol (NAT-PMP). On other routers, it means turning on Universal Plug and Play (UPnP).
On routers without either feature, port mapping might allow you to create a tunnel between the router and a single computer on the gateway; Apple has a Knowledge Base article on how to make that work.
[Glenn Fleishman is the author of Take Control of Sharing Files in Leopard (TidBits Publishing, 2007).]