Onset offers data logger with LCD display
Onset Computer has introduced its HOBO U14 LCD Data Logger, a Mac-compatible device used for monitoring environmental conditions. It comes in two varieties starting at $159 and ships this month.
The U14 displays temperature and humidity using a built-in LCD display. It also tracks that information, providing long-term data logging that you can analyze by connecting the U14 to a Mac using USB. Onset's Hoboware software provides analytic capabilities.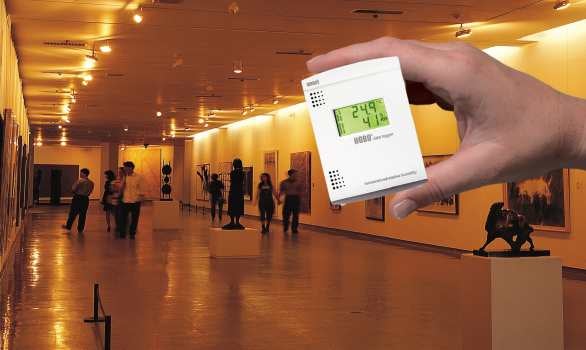 The U14 stores 43,000 12-bit temperature and humidity measurements, and can be set with an alarm if certain environmental thresholds are exceeded, making it useful for tracking refrigeration, for example, or humidity in a museum. Software, remote alarm and auto dialer units are sold separately.
The U14-001 sports internal temperature and relative humidity sensors, and costs $199. The U14-002 can be configured with external temperature and humidity sensors and costs $159.

Amazon Shop buttons are programmatically attached to all reviews, regardless of products' final review scores. Our parent company, IDG, receives advertisement revenue for shopping activity generated by the links. Because the buttons are attached programmatically, they should not be interpreted as editorial endorsements.