Sleeve for MacBook, MacBook Air looks like envelope
To drive home the thin dimensions of the MacBook Air, Apple's television commercial introducing the laptop shows it emerging from a manila interoffice mail envelope. Isobre is capitalizing on that with its new carrying sleeve for the MacBook and MacBook Air. It's available in either Student or Executive versions for €29.99 and €49.99 respectively (US$46.87 and US$78.13).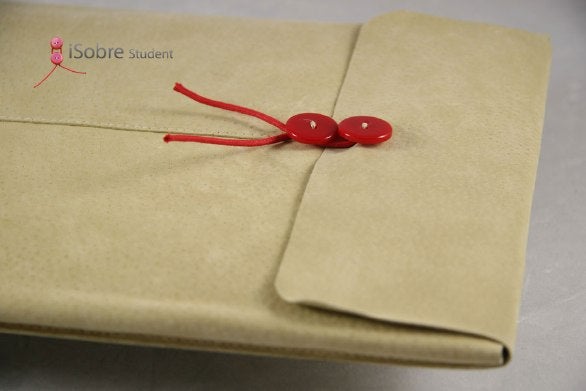 The Isobre Student is made of pigskin suede and features a velvet effect finish, while the Isobre Executive features full-grain cowhide leather with a soft tanning finish. Otherwise both sleeves are identical, and are capable of accommodating either the MacBook or the MacBook Air.
The Isobre sleeves are made in Cadiz, Spain — the company is managing transactions through PayPal and says that deliveries through FedEx take approximately four business days. Shipping throughout Europe adds another €15 (US$23.45); shipping to the U.S.A. or Canada costs €20 (US$31.27); the rest of the world costs €30 (US$46.89).

Amazon Shop buttons are programmatically attached to all reviews, regardless of products' final review scores. Our parent company, IDG, receives advertisement revenue for shopping activity generated by the links. Because the buttons are attached programmatically, they should not be interpreted as editorial endorsements.