Expo Notes: Digitize your paper trail with NeatReceipts
If, like me, you're a receipt pack rat, NeatReceipts for Mac may be exactly what you've been looking for to clear out stacks of paper in your office. At Macworld Expo this week, the Neat Company is demonstrating its $200 bundle combining a small scanner and software for your Mac. (The software is also available alone, and works with a few specified scanners.)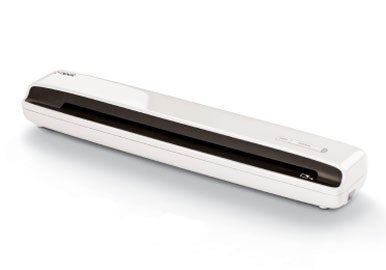 The company demonstrated an earlier, pre-release version of this package at last year's Expo. At the time, NeatReceipts was slated to ship within a few months, but that never happened. The company has used the intervening time to make the Mac version feature-equal with its Windows counterpart, and cleaned up the interface quite a bit. The final version is now shipping, and looks to have been worth the wait.
NeatReceipts' mission is to digitize your paper trail in an easy-to-use and useful manner. The scanner can scan business cards (contacts can be added to the Address Book with a mouse click), receipts, and paper-size pages into the program. As it scans, it also converts any characters to real text, and automatically parses certain things (dates, vendor, price) into database fields. Basically, NeatReceipts looks and acts much like iTunes for paper—you can even create Smart Folders based on certain values, for instance.

Amazon Shop buttons are programmatically attached to all reviews, regardless of products' final review scores. Our parent company, IDG, receives advertisement revenue for shopping activity generated by the links. Because the buttons are attached programmatically, they should not be interpreted as editorial endorsements.