Foxconn employee commits suicide after iPhone prototype loss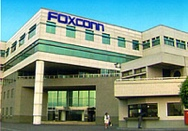 According to news reports out of China, an employee at manufacturing firm Foxconn who lost an early prototype of the next-generation iPhone has been found dead. The employee, 25-year-old Sun Danyong, reportedly commited suicide by jumping out of a window of his 12th floor apartment last Thursday.
Sun was in charge of product communications at Foxconn, which manufacturers the iPhone for Apple. He was responsible for shipping 16 iPhone prototypes to Apple's Cupertino, Calif. headquarters. One of those prototypes turned up missing, and Foxconn launched an investigation to find the missing unit. That investigation led to a search of Sun's apartment, reportedly just prior to his suicide.
Foxconn is a major manufacturing firm in China; it handles assembly and production for Apple on a number of the company's products, including the iPod and iPhone. Previously, the company had been the subject of an Apple investigation into employee mistreatment and unfair working conditions.
Update: An Apple spokesperson has spoken to CNET: "We are saddened by the tragic loss of this young employee, and we are awaiting results of the investigations into his death. We require our suppliers to treat all workers with dignity and respect."
[via SlashGear]

Amazon Shop buttons are programmatically attached to all reviews, regardless of products' final review scores. Our parent company, IDG, receives advertisement revenue for shopping activity generated by the links. Because the buttons are attached programmatically, they should not be interpreted as editorial endorsements.