MusicSkins debuts custom skin offerings for portable devices
MusicSkins, a company that specializes in vinyl "skin" protection for portable devices, today announced the debut of a new Customizer online tool for creating custom skins.
MusicSkins produces protective vinyl coverings for iPods, iPhones, laptops, gaming accessories, and other portable devices; pre-made skins include designs that include celebrity images, clothing brands, and the work of well-known artists. The new Customizer lets you create your own designs with your own images, logos, and photos. Using the Web site's Flash-based configuration tool, you choose the device to be protected, upload images (or choose from MusicSkins's image library), manipulate the images, and then add custom background colors and text.
Custom skins are priced between $15 and $30 and can be applied and removed multiple times.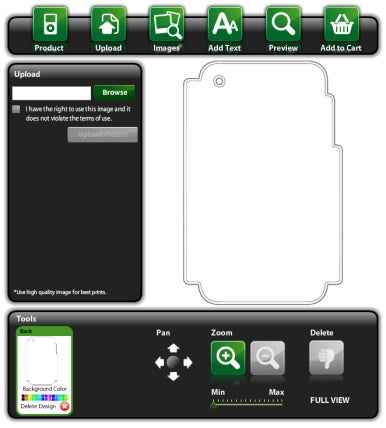 Amazon Shop buttons are programmatically attached to all reviews, regardless of products' final review scores. Our parent company, IDG, receives advertisement revenue for shopping activity generated by the links. Because the buttons are attached programmatically, they should not be interpreted as editorial endorsements.