Apple releases iPhoto 8.1 update
Apple on Tuesday released an iPhoto 8.1 software update. The newest version of iPhoto '09 primarily adds new project templates, including a larger hard-cover book that measures 10 inches by 13 inches. Previously, the largest book option was 11 inches by 8.5 inches. The update also provides new holiday card designs and three new travel-oriented book themes: Tropical, Asian, and Old World.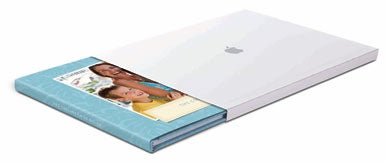 The update is available through OS X's Software Update utility and is recommended for all iPhoto '09 users.

Amazon Shop buttons are programmatically attached to all reviews, regardless of products' final review scores. Our parent company, IDG, receives advertisement revenue for shopping activity generated by the links. Because the buttons are attached programmatically, they should not be interpreted as editorial endorsements.