Logitech intros Portable Lapdesk N315
Logitech on Tuesday announced the Portable Lapdesk N315, a lightweight, compact laptop desk designed to keep both your lap and your notebook cool over extended use.
At 14.4 inches wide, 10.2 inches deep, and 0.4 inches thick, and weighing less than 2 pounds, the N315 is designed to be small enough to pack in a laptop bag but large enough to accommodate 15-inch laptops. The N315 features a non-slip, washable surface and includes a slide-out mousing surface so you can use a desktop mouse while working on your lap.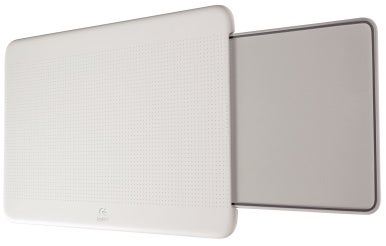 The $30 Portable Lapdesk N315 will ship this month.

Amazon Shop buttons are programmatically attached to all reviews, regardless of products' final review scores. Our parent company, IDG, receives advertisement revenue for shopping activity generated by the links. Because the buttons are attached programmatically, they should not be interpreted as editorial endorsements.