iMo Foto Frame also prints your pictures
Digital photo frames are hot products this season, as more and more consumers look for ways to free their growing photo collections from the computer. But why settle for a mere frame, when you could have a printer, too?
That's the question behind the iMo Foto Frame Printer, by Mimomonitors.com. This 8-inch digital photo frame (800-by-600 pixel resolution) also prints 4-by-6-inch prints at 300 dpi.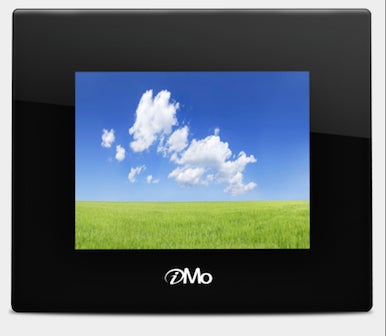 The iMo Foto Frame Printer doesn't plug into your Mac. Instead, it offers a variety of media card slots (you'll need an adapter for MemoryStick and SDHC cards) and a USB port for connecting your camera.
The frame includes a remote control and can display photos as a slideshow. If someone compliments a photo on the screen, you can simply walk over and print it out for them.
The iMo Foto Frame Printer sells for $230 and is available now. Replacement cartridges with a 36-print capacity cost $20.

Amazon Shop buttons are programmatically attached to all reviews, regardless of products' final review scores. Our parent company, IDG, receives advertisement revenue for shopping activity generated by the links. Because the buttons are attached programmatically, they should not be interpreted as editorial endorsements.