Apple tweaks OS X 10.6.3 with stability update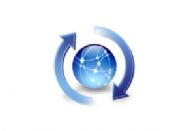 Apple on Tuesday released client and server versions of the Mac OS X 10.6.3 v1.1 Supplemental Update, for those users who have updated to Mac OS X 10.6.3 directly from Mac OS X 10.6 using the recently issued Mac OS X Update Combined 10.6.3 for Snow Leopard. Users who updated from either Mac OS X 10.6.1 or 10.6.2 to 10.6.3 do not need to install this update.
Included in v1.1 of 10.6.3 are the same improvements in Mac OS X 10.6.3, such as updates to QuickTime X, OpenGL-based apps, coloring messages in Mail, and printing reliability. It also addresses issues with opening files with some special characters in Rosetta apps, color problems with HD content in iMovie, recurring events in iCal when connected to an Exchange server, and it improves performance of Logic Pro 9 and Main Stage 2 under 64-bit mode. Apple digs into greater detail in its release notes.
The Mac OS X 10.6.3 v1.1 update is available from Apple's support download site as a 785MB combo updater; there's also a 897MB combo update for Mac OS X Server 10.6.3 v1.1.
Updated at 8:53 PT to clarify the purpose of the supplemental update.
Product mentioned in this article
(1 items)
Mac OS X 10.6 (Snow Leopard)

$35.00

Amazon Shop buttons are programmatically attached to all reviews, regardless of products' final review scores. Our parent company, IDG, receives advertisement revenue for shopping activity generated by the links. Because the buttons are attached programmatically, they should not be interpreted as editorial endorsements.