Adobe releases Lightroom 3.2, Camera Raw 6.2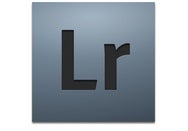 Photographers have at least two more reasons to wake up Tuesday morning, as Adobe released Lightroom 3.2 and Camera Raw 6.2.
Previously available as a beta on Adobe Labs, Lightroom 3.2 got a little more social with the new ability to publish photos to both Facebook and photo-sharing site SmugMug. The update also brings a number of improvements to Lightroom's Library, Develop, Slideshow, Print, and Web modules, as well as over 120 new lens profiles to help photographers correct distortion and other undesirables.
Camera Raw 6.2 is an update to the plug-in Adobe includes with Photoshop CS5, Photoshop Elements 8, and Premiere Elements 8. It improves various aspects of Adobe's Camera Raw support and extends support to 16 new cameras, including the Canon EOS 60D and Sony Alpha NEX-5.
Both updates are available now for existing owners of Lightroom 3 and the other aforementioned apps at Adobe's updates page.
Product mentioned in this article
(1 items)
Photoshop Lightroom 3

$269.00

Amazon Shop buttons are programmatically attached to all reviews, regardless of products' final review scores. Our parent company, IDG, receives advertisement revenue for shopping activity generated by the links. Because the buttons are attached programmatically, they should not be interpreted as editorial endorsements.