Apple updates Epson drivers for Snow Leopard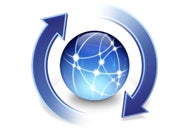 Falling squarely into the "title says it all" department, Apple on Thursday released an updated set of Epson printer drivers for Snow Leopard users.
Epson Printer Drivers v2.5.1 for Mac OS X v10.6, which is available from Apple's Support Website or—probably a much smaller download if you already have previous Epson driver updates—via Software Update.
As Apple describes it, the update "installs the latest software for your Epson printer or scanner," and you can view a list of supported Epson models on Apple's site.
Product mentioned in this article
(1 items)
Mac OS X 10.6 (Snow Leopard)

$35.00

Amazon Shop buttons are programmatically attached to all reviews, regardless of products' final review scores. Our parent company, IDG, receives advertisement revenue for shopping activity generated by the links. Because the buttons are attached programmatically, they should not be interpreted as editorial endorsements.