Expo Notes: Jammit lets you play with the pros
Ever wish you could learn from or simply play along with your favorite artists and songs? Pretty soon you can do just that with Jammit, a new iOS app that lets you learn from original multi-track recordings.
Jammit, whose main interface resembles a mixing board, lets you isolate the musical parts you want to hear or learn.
The app provides a slow mode, phrase looping, and digital transcriptions to show you exactly how the music was played. It lets you rebalance the mix, isolate instruments, play along, and record your own part.
It will be available for guitar, bass, drums, keyboards, and vocals. The official release date us still unknown.
Jammit can be used with the iPad, iPhone, or iPod touch.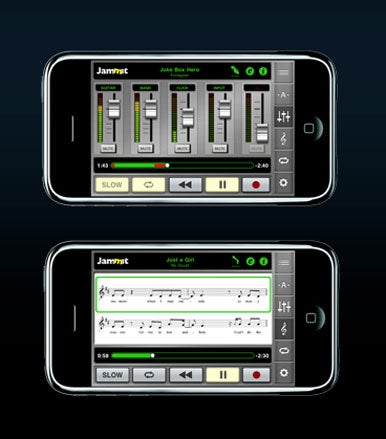 Amazon Shop buttons are programmatically attached to all reviews, regardless of products' final review scores. Our parent company, IDG, receives advertisement revenue for shopping activity generated by the links. Because the buttons are attached programmatically, they should not be interpreted as editorial endorsements.