Verizon releases Mac driver for 4G modem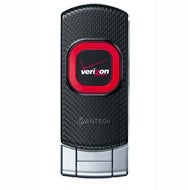 Mac speed demons hoping to hop onto the express train of Verizon's recently launched 4G network have been held back by a lack of OS X-compatible drivers for the network's LTE modems—until now.
Verizon is now offering a version of its VZAccess Manager for Mac that brings compatibility with one of the network's two 4G USB modems, the Pantech UML290. The newly released version 7.2.4 (2534b) of the VZAccess Manager software allows Mac users to plug in the UML290 and, along with a compatible data plan, get access to Verizon's high-speed LTE network in 38 markets around the U.S.
The UML290 costs $100 with a 2-year contract; 4G data plans run $50 per month for 5GB of data or $80 per month for 10GB of data. Mac support for the company's other 4G modem, the LG VL600, is still to come.

Amazon Shop buttons are programmatically attached to all reviews, regardless of products' final review scores. Our parent company, IDG, receives advertisement revenue for shopping activity generated by the links. Because the buttons are attached programmatically, they should not be interpreted as editorial endorsements.