AT&T says hack attempt affected up to 1 million customers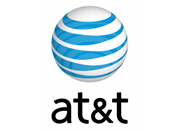 AT&T on Monday acknowledged an organized attempt to hack information on as many as 1 million AT&T wireless customer accounts, but the company said no accounts were breached.
A spokesman said the hackers appear to have used auto-script technology to find whether AT&T telephone numbers were linked to online AT&T accounts. He didn't elaborate, but said an investigation is continuing.
The spokesman said fewer than 1 percent of AT&T's 100.7 million wireless subscribers were contacted by hackers through email, a number that could mean about 1 million customers were affected.
"Our investigation is ongoing to determine the source or intent of the attempt to gather this information," AT&T spokesman Mark Siegel said in an email.
He said the AT&T account holders were advised of the attempt "out of an abundance of caution."

Amazon Shop buttons are programmatically attached to all reviews, regardless of products' final review scores. Our parent company, IDG, receives advertisement revenue for shopping activity generated by the links. Because the buttons are attached programmatically, they should not be interpreted as editorial endorsements.