Fifty essential apps for new iOS device owners
Maybe you were lucky enough to wake up Christmas morning to find an iPad under the tree. Maybe one of the first six nights of Hanukkah has brought a brand new iPod touch into your life. Maybe you decided to treat yourself to an iPhone this holiday season. Whatever the reason, you find yourself the happy owner of a brand new iOS device. But still there's that nagging question:
What now?
Your iPhone, iPod touch, or iPad is pretty powerful right out of the box. Apple has seen fit to load up a number of yourself apps, from the Safari mobile browser all the way down to widget that tells you what the hourly forecast looks like. But your iOS device can do so much more. The App Store is bursting at the seams with great third-party apps that can deliver even greater capabilities to your mobile device. The challenge: Where to start in a store that claims more than 500,000 apps?
We can help. We recently named our top iOS apps of 2011. If those 32 offerings don't entice you, we named dozens of others as honorable mentions for our App Gems awards. Still, the first-time iOS device owner may have different needs. With that in mind, we asked our editors and app reviewers to name a handful of downloads they'd suggest to someone just getting started with an iPhone, iPod touch, or iPad. We've organized those picks by App Store category for easy browsing. We're sure there's more than a few apps that can get your iOS experience started on the right foot. (And if you'd rather not pay anything for your new apps, we also recommend 10 great free apps for the iPhone and iPad.)
Books
The Monster at the End of This Book: I hate to break this to you now, but if you have kids, chances are your iOS device is going to spend some significant time in their hands. Why not make sure there's an app on your iPhone or iPad that they can enjoy? This ebook adaptation of the beloved children's book makes great use of the iOS interface to draw young readers—and you—into the story.—Philip Michaels
The Monster at the End of This Book: $4; Optimized for iPhone, iPod touch, and iPad
Education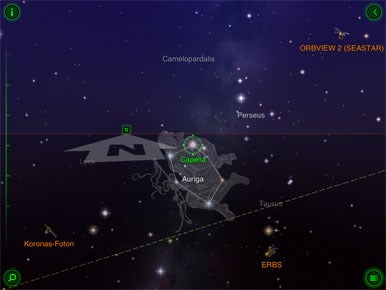 Star Walk: If you're the kind of person who, at night, looks to the heavens and questions "What's that?" Star Walk is for you. Also available in an iPad edition ($5), Star Walk is a great app for identifying and learning more about objects in the night sky.—Christopher Breen
Star Walk: $2; Optimized for iPhone and iPod touch
Entertainment
Drawing Pad: Drawing Pad offers a variety of art utensils (markers, paint brushes, crayons) and paper styles—as well as the ability to import your own photos—for endless doodling fun. Harried parents know: It's a great distraction for young kids.—Joel Mathis
Drawing Pad: $2; Optimized for iPad
Games
Angry Birds: Evil green pigs have stolen a flock of flightless birds' eggs, and the birds want revenge. In this clever physics-based puzzle app—or its multitude of App Store follow-ups—you need to slingshot several uniquely talented birds towards the pigs' fortifications, utilizing each bird's ability in an attempt to clear the stage of pigs before you run out of avian ammo.—Chris Holt
Angry Birds: $1; Optimized for iPhone and iPod touch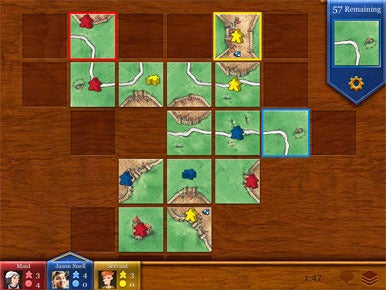 Carcassonne: Featuring gorgeous graphics and excellent gameplay, Carcassonne takes all the fun of the family-friendly board game and puts it on the iPad and iPhone. The app's best features are its extensive multiplayer support (on a single device, on your local network, or over the Internet) and its ruthlessly good computer opponents.—Jason Snell
Carcassonne: $10; Optimized for iPhone, iPod touch, and iPad
Crosswords: Need a ten-letter word for the best iOS crossword puzzle app around? Crosswords draws puzzles from multiple sources, including The Onion A.V. Club, Chronicle of Higher Education, People Magazine and, if you've got a subscription to the New York Times, the Gray Lady herself. The ability to quickly grab all the latest puzzles, support for "ink" or "pencil" entries, and syncing between iOS device make this app an easy solution.—Dan Moren
Crosswords: $10; Optimized for iPhone, iPod touch, and iPad
Cut the Rope: In this adorable kid-friendly puzzle game, your goal is to guide a piece of candy to a hungry dinosaur named Om Nom. But cutting the rope is only part of the challenge, as you'll need to circumvent obstacles, plan your moves, and time your actions with little margin for error. You wouldn't want Om Nom to go hungry, would you?—Chris Holt
Cut the Rope: $1: Optimized for iPhone and iPod touch
Flight Control: In Flight Control, you play as an air traffic controller who needs to draw a route for every aircraft on the screen to land safely, ensuring that each craft avoids the others in an increasingly-crowded sky. Quick reflexes and the ability to multi-task will help you excel in this iPhone game (or its iPad counterpart) that escalates quickly but never stops being fun.—Chris Holt
Flight Control: $1; Optimized for iPhone and iPod touch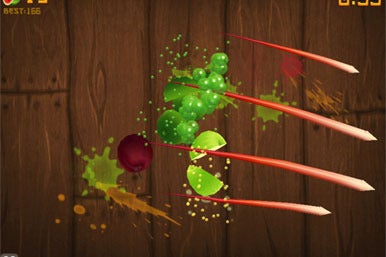 Fruit Ninja: Whether on the iPad or in this iPhone offering, Fruit Ninja brings out the katana-wielding maniac in all of us. Simply flick your finger across the screen and watch as you expertly carve up a piece of produce. But as each stage devolves into a chaotic display of flying fruit, exploding juices, and deadly bombs— only then will you know if you are truly a Fruit Ninja master.—Chris Holt
Fruit Ninja: $1; Optimized for iPhone and iPod touch
Quordy: My favorite iPhone game is basically Boggle, in which you form words from a random collection of letters by tracing them out with your finger. It's beautifully implemented, especially in how it handles head-to-head play with your friends. (My Quordy record against my wife is currently 35-78, but that hasn't stopped me from playing. It's fun even when I'm being beaten into a pulp.)—Jason Snell
Quordy: $3; Optimized for iPhone and iPod touch
Scrabble for iPad: Pricey? Yes. Worth it? Absolutely. (And if you time your purchase right, you might be able to get this game or its iPhone counterpart for just $1 as part of a holiday-themed sale for Electronic Arts apps.) Challenge the computer, or play against friends via Facebook or over Wi-Fi networks. And you can use your iPhone as the tile rack for your letters and "flick" them to the gameboard on the tablet.—Joel Mathis
Scrabble for iPad: $10; Optimized for iPad
Super Stickman Golf: Every iOS device needs a game, and few can rival the combination of hilarity and frustration that Super Stickman Golf offers—particularly when you try out the powerful multiplayer capability. It's all about your aim and physics as you navigate the game's plentiful, colorful courses.—Lex Friedman
Super Stickman Golf: $1; Optimized for iPhone, iPod touch, and iPad
Tiny Wings: Tiny Wings demonstrates that the simplest of games can often be the most challenging. Utilizing a simplistic "one button" control scheme that is easy to pick up and tough to master, you must guide a tiny flightless bird as it hops, skips, and slides through multiple islands before the end of each day.—Chris Holt
Tiny Wings: $1; Optimized for iPhone and iPod touch
Words With Friends: Fans of word games will love this Scrabble-like game, which lets you play multiple games—with friends or complete strangers—simultaneously over the Internet. When it's your turn in any game, the app uses an iOS notification to alert you; an in-game chat feature lets you trash talk (using big words, of course). I'm highlighting the iPhone version here, but iPad owners take note that there's also a Words With Friends specifically for your device.—Dan Frakes
Words With Friends: $3; Optimized for iPhone and iPod touch
Lifestyle
Day One: I've kept a journal intermittently for a long time, but have always struggled with making it a regular habit. Day One has changed that. The simple journaling app helps me keep on keeping on by popping up occasional reminders to write. No matter where I write, the entry syncs across my iOS devices and the separate Mac version of the software automatically through Dropbox.—Jeff Merron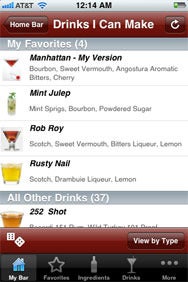 Day One: $2; Optimized for iPhone, iPod touch, and iPad
InMyBar: I enjoy a good cocktail every now and again, but I'm not always sure if I have the makings for any cocktail, let alone a good one. Fortunately, by logging the contents of my liquor cabinet in the clever InMyBar, the app can inform me what I'm capable of whipping up based on the ingredients at hand. It's a great addition to any amateur bartender's iPhone.—Philip Michaels
InMyBar: $1; Optimized for iPhone and iPod touch
Music
FluxTunes: FluxTunes lets you play your tunes in the car safely: It fills your iPhone's screen with the current track's album art and info, letting you control playback and adjust volume with no-look swipes and gestures.—Dan Frakes
FluxTunes: $1; Optimized for iPhone and iPod touch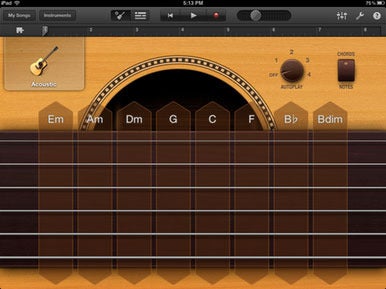 GarageBand: Apple proved that iPads (and iPhones) are for creation just as much as consumption. For $5, you get a powerful array of synthesizers, samplers, drum machines, guitars, and basses. The app makes it simple for beginners to create music, and for experts to create masterpieces. No iOS device should be without it.—Lex Friedman
GarageBand: $5; Optimized for iPhone, iPod touch, and iPad
Moodagent: The shuffle mode in your Music app serves up a variety of music, but going from Coldplay to Cole Porter can be a jarring transition for even the most eclectic music lover. For more seamless mixes, check out Moodagent, which uses sliders to create playlists that fit your mood.—Philip Michaels
Moodagent: $5; Optimized for iPhone and iPod touch
Shazam Encore: Whenever I'm out and about and hear an interesting song that I just can't recognize, I no longer have to wallow in ignorance. I just whip out my iPhone, launch Shazam Encore, and tap the app to capture a snippet of the song. Within a few seconds, Shazam returns the name of the song and artist along with a link to track in iTunes and—in some cases—lyrics. While there's a free version of Shazam available, this paid version lets you tag and ID an unlimited number of songs.—Philip Michaels
Shazam Encore: $6; Optimized for iPhone and iPod touch
Navigation
AutoPark: If you routinely forget where you've parked your car or need reminding when the meter's about the run out, you need AutoPark. Using location services AutoPark can help guide you back to your vehicle.—Christopher Breen
AutoPark: $5; Optimized for iPhone and iPod touch
Navigon USA: I would literally be lost without my iPhone. Armed with it, and Navigon, I'll never need another GPS unit. Navigon offers excellently rendered 3-D maps, text-to-speech for pronouncing street names, and all the other niceties you'd expect from a full-featured navigation system.—Lex Friedman
Navigon USA: $30; Optimized for iPhone, iPod touch, and iPad
News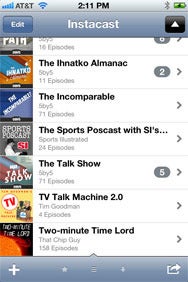 Instacast: If you listen to podcasts, get Instacast. It lets you download and listen to podcasts without doing what Apple wants you to do—namely hooking your iOS device up to a computer and syncing new episodes from there. Cut the cord and enjoy the latest podcasts wherever you are.—Jason Snell
Instacast: $2; Optimized for iPhone and iPod touch
Instapaper: There's no shortage of interesting information to read on the Web, but never enough time in which to read it. Let Instapaper help you save and catalog those lengthy articles for later online or offline reading.—Serenity Caldwell
Instapaper: $5; Optimized for iPhone, iPod touch, and iPad
The New Yorker Magazine: Many magazine apps for iPad are simply glorified PDFs of the print publication. They should instead emulate The New Yorker, which offers all the great content of its real-world predecessor, plus iPad-appropriate navigation and multimedia.—Joel Mathis
The New Yorker Magazine: $6 monthly subscription; Optimized for iPad
Reeder for iPad: If you subscribe to news feeds, there's no more pleasant way to navigate those feeds than with Reeder. Available for the iPhone as well in this iPad incarnation, Reeder provides an elegant way to read and share stories from around the Web.—Lex Friedman
Reeder for iPad: $5; Optimized for iPad
Photo & Video
iMovie: With iMovie, you can wow your relatives and cut together funny moments from your holiday party right on your iOS device. Record video directly and cut it, add transitions, and score it with a song from your iTunes library, theme music, or sound effects.—Serenity Caldwell
iMovie: $5; Optimized for iPhone and iPod touch
Instagallery: Instagram is one of the most popular iPhone photo apps, but viewing its photos can be difficult away from the handset. Instagallery lets you share and view photos from your iOS device, making them look especially attractive when you're displaying them on an iPad.—Joel Mathis
Instagallery: $2; Optimized for iPhone, iPod touch, and iPad
Snapseed: If you're looking for an easy way to edit and enhance the photos you take with your iOS device's camera, Snapseed's got you covered. Not only are the many effects impressive, but the app couldn't be much easier to use.—Christopher Breen
Snapseed: $5; Optimized for iPhone, iPod touch, and iPad
Productivity
Convert ~ the unit calculator: This friendly, well-designed app lets you convert units of measure, temperatures, currency, and more. When I need to figure how how many Danish Kroner are in a U.S. Dollar, or how many ounces are in a liter, or what a warm 80-degree day is when I'm talking to Canadians, Convert is the app that does the job.—Jason Snell
Convert: $1; Optimized for iPhone and iPod touch
Due: Apple's Reminders app works well with Siri, but it's a bit limited on its own. Due is a wonderful addition to your reminder roster, providing quick ways to set up and change events, a set of multiple timers, and a logbook for all your past activities.—Serenity Caldwell
Due: $5; Optimized for iPhone, iPod touch, and iPad
Elements: If your on-the-go writing demands more than what the built-in Notes app has to offer, Elements is an elegant but capable text editor that syncs with Dropbox, so you can access the same documents on all your devices and computers. It offers a nice selection of fonts, light and dark modes, and a convenient scratchpad. You can also publish text to Tumblr and Facebook, and if you use Markdown, Elements includes HTML preview and export features.—Dan Frakes
Elements: $5; Optimized for iPhone, iPod touch, and iPad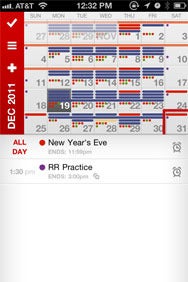 Fast Calendar & Tasks: If the built-in Calendar app doesn't quite strike your fancy, Fast Calendar & Tasks (formerly known as Calvetica) is an excellent alternative. Sporting a Spartan design influenced by the Helvetica font, this app lets you view and organize all your calendars, edit details, and add alarms.—Serenity Caldwell
Fast Calendar & Tasks: $3; Optimized for iPhone, iPod touch, and iPad
GoodReader for iPad: This all-purpose document reader for the iPad keeps getting better (as does the iPhone version of GoodReader). While it's always excelled at providing users with great tools for downloading, viewing, and marking up PDFs and many other types of files. GoodReader also allows you view and work with text, iWork, and Microsoft Office documents, and download and watch or listen to audio and video files from a variety of popular cloud services.—Jeff Merron
GoodReader for iPad: $5; Optimized for iPad
Keynote: The deceptive simplicity of Apple's presentation app belies remarkable power. Not only can you present right from your iOS device (with the right adapters), but it's easy to create and edit your slideshows, complete with animations, multimedia, and transitions. Plus, iCloud keeps those files synced across all your iOS devices.—Dan Moren
Keynote: $10; Optimized for iPhone, iPod touch, and iPad
Notability: While there are lots of note-taking apps, Notability may be the most complete one I've used. It includes the ability to write and draw with your finger, record voice memos, annotate PDF files, and sync your notes with Dropbox.—Christopher Breen
Notability: $1; Optimized for iPad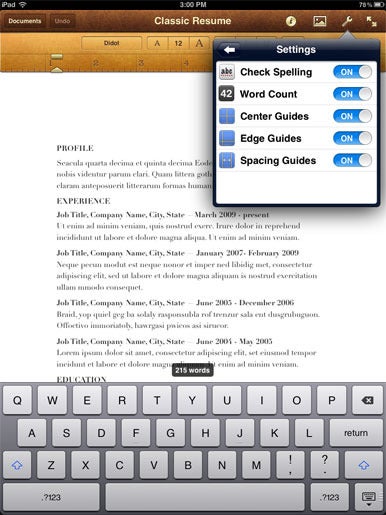 Pages: Whether or not you use Pages on the Mac, the iOS version of Apple's flagship word processor is full-featured in its mobile form. Just about anything you can do on a computer, you can do on your iPhone or iPad, including even relatively complex tasks such as creating footnotes, headers, and footers, and inserting and manipulating graphics and tables.—Jeff Merron
Pages: $10; Optimized for iPhone, iPod touch, and iPad
Pear Note: Perfect for students, Pear Note records audio while you type, then syncs your document to the recording. Click on a word later and you can hear what was being said at that precise moment, letting you flesh out and ensure the accuracy of your notes.—Joel Mathis
Pear Note: $5; Optimized for iPad
TextExpander: The iOS version of the venerable Mac utility, TextExpander Touch works with well over 100 third-party text-focused apps (including Elements, listed above) to make it easier to type frequently used snippets of text. You just type a simple abbreviation, and TextExpander automatically expands that abbreviation to its corresponding longer text blurb. (For example, addy could expand to your full postal address.) It even syncs with the Mac version, so you can use the same snippets under OS X and iOS.—Dan Frakes
TextExpander: $5; Optimized for iPhone, iPod touch, and iPad
Writing Kit: There are a lot of Dropbox-powered text editors for iOS, but features such as a Quick Research panel that lets you speedily look up word definitions and investigate topics, touchscreen controls for easily moving the insertion point, and a built-in Web browser give Writing Kit a serious edge. Integration with a handful of popular services and apps and support for the Markdown markup language don't hurt either.—Dan Moren
Writing Kit: $5; Optimized for iPhone, iPod touch, and iPad
Social Networking
Beejive IM with Push: If you're looking for an instant-messaging app without equal, BeejiveIM's at the top of the list, with support for pretty much every major IM network, including AIM, Yahoo Messenger, Jabber, MSN, Facebook, Google Talk, and more. You can even transfer images, videos, and other files while you're in a chat. iPad owners can get the same features in an app optimized for their device with Beejive IM for iPad.—Dan Moren
Beejive IM with Push: $5; Optimized for iPhone and iPod touch
Tweetbot: The App Store is rife with Twitter apps, but none make the microblogging service more fun to navigate than Tweetbot. Beyond its clever visual design and cute sound effects, the app offers easy-to-master gestures for quickly exploring tweets, replies, and conversations.—Lex Friedman
Tweetbot: $3; Optimized for iPhone and iPod touch
Travel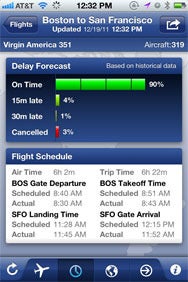 FlightTrack Pro: It may be brand-new, but your iOS device can help you out right off the bat. Have a flight to catch back home? Picking up someone at the airport? FlightTrack Pro offers clean, detailed information about flights, airports, and planes, giving you everything you need to know for that next airport excursion. You can even share flight details via email, text message, Twitter, or Facebook.—Serenity Caldwell
FlightTrack Pro: $10; Optimized for iPhone, iPod touch, and iPad
LocalEats: Life is too short to spend one minute in a chain restaurant. LocalEats is a hungry traveler's best friend, serving up recommendations on great local eateries, helping you find the ones closest to wherever you happend to be. Recent updates have added menu information and daily deals to further whet your appetite.—Philip Michaels
LocalEats: $1; Optimized for iPhone and iPod touch
Utilities
1Password Pro: This utility enables you to securely save usernames, passwords, credit card and other account information—anything you want to keep from prying eyes. All you need to remember is your 1Password Pro password to save and access sensitive information. It's easy to securely sync with the 1Password Programs for the Mac and Windows, as well. In a word: Indispensable.—Jeff Merron
1Password Pro: $15; Optimized for iPhone, iPod touch, and iPad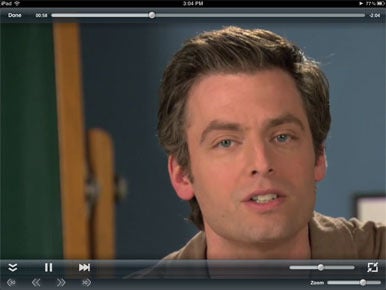 Air Video: Install Air Video on your iOS device, set up the simple Air Video Server on your Mac or Windows machine, and then stream any video you want over your Wi-Fi network. If the video isn't iOS-compatible, Air Video will convert it for you, either on the fly or in the background.—Jeff Merron
Air Video: $3; Optimized for iPhone, iPod touch, and iPad
FileBrowser: There are many schemes for accessing files on your computer from your iOS device but FileBrowser is one of the easiest. Just enter the IP address for a computer on your local network and you can use FileBrowser to copy files from that computer to your device. If you have an app capable of opening that file, you can do that too.—Christopher Breen
FileBrowser: $5; Optimized for iPhone, iPod touch, and iPad
iTeleport: VNC: This is the app you want if you want to control your Mac (or PC) from your iPhone or iPad. I use iTeleport to check on my Mac at home when I'm on the road or in the other room. If you need remote access to your Mac's screen from somewhere else, iTeleport will do the job.—Jason Snell
iTeleport: VNC: $25; Optimized for iPhone, iPod touch, and iPad
PCalc: A considerable upgrade over the iPhone's Calculator app—or the only iPad calculator you'll ever need—PCalc's polished interface offers a full scientific calculator, a virtual tape, and even RPN (Reverse Polish Notation) input. It's also a great unit-conversion utility, and lots of interface customizations round out the package.—Dan Frakes
PCalc: $10; Optimized for iPhone, iPod touch, and iPad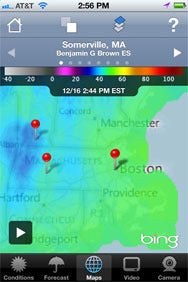 Weather
WeatherBug Elite: Apple's Weather app for iPhone is pretty bare bones, so for more information turn to WeatherBug Elite. With support for severe weather warning and alerts, detailed forecasts, local weather cams, and—best of all—multi-layer maps, this app should satisfy even the most dedicated meteorological enthusiasts.—Dan Moren
WeatherBug Elite: $1; Optimized for iPhone and iPod touch