Studio Neat's Cosmonaut makes stellar iPad sketches
At a Glance
Studio Neat Cosmonaut

Best stylus for free-form sketching and doodling.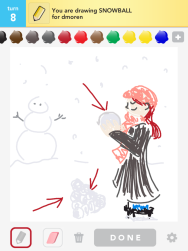 From Studio Neat, the folks who brought the Glif to market, the Cosmonaut ($25) is the company's answer to the burgeoning rubber stylus market. The pen is big and thick—resembling a large charcoal stick even moreso than the AluPen—and instead of an 8mm nib, the Cosmonaut's entire front tip can interact with your device. It's exceedingly comfortable to hold, and spins out doodles and linework with aplomb. Writing is a little more challenging, as you can't quite get the angle needed for handwriting or print, and navigation can feel a little clunky with the pen's large tip, but overall, it's a stellar option for stylus seekers.
At a Glance
Studio Neat Cosmonaut

Best stylus for free-form sketching and doodling.

MSRP: 25.00