iTunes 10.6.1 squashes several bugs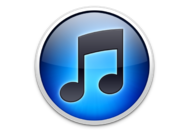 Apple has released iTunes 10.6.1, an update that addresses several problems introduced in iTunes 10.6.
According to Apple, the update offers fixes for glitches that may cause iTunes to unexpectedly quit when playing videos, changing artwork size in Grid view, and syncing photos to devices. It also corrects an issue in which some iTunes interface elements are incorrectly described by VoiceOver and WindowEyes, and it fixes a bug that caused iTunes to become unresponsive when syncing the iPod nano or iPod shuffle.
For me, however, the most welcome news is that the update resolves a problem that cropped up when browsing TV episodes from your iTunes library on the Apple TV. Starting with iTunes 10.6, programs appeared in unexpected order when you sorted them by show, making it hard to find what you wanted to watch in large TV show libraries such as mine.
iTunes 10.6.1 is available now via Software Update or from Apple's iTunes download page.

Amazon Shop buttons are programmatically attached to all reviews, regardless of products' final review scores. Our parent company, IDG, receives advertisement revenue for shopping activity generated by the links. Because the buttons are attached programmatically, they should not be interpreted as editorial endorsements.