Three Gems-heavy bundles offer great bargains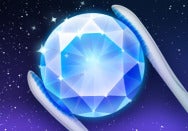 I regularly review great, inexpensive software here on the Mac Gems blog, but I occasionally come across a great deal or bundle that lets you get some of those apps for even less cash. In the spirit of great software on a budget, here are three current software bundles that each include more than a few Mac Gems. (I've indicated past Mac Gems with an asterisk; many have been updated considerably since our most-recent review.)
Productive Macs Bundle
The Productive Macs Bundle gives you eight apps, worth $290 at normal prices, for $40. The bundle expires on June 19, 2012:
MacUpdate June Bundle
The MacUpdate June 2012 Bundle gets you 11 apps, worth $457, for $50. It expires on June 20, 2012:
Mac Productivity Bundle
The Mac Productivity Bundle offers seven apps, 21 WordPress themes, two sets of icons, and six ebooks—worth a total of $570—for $50. This bundle expires on June 23, 2012:

Amazon Shop buttons are programmatically attached to all reviews, regardless of products' final review scores. Our parent company, IDG, receives advertisement revenue for shopping activity generated by the links. Because the buttons are attached programmatically, they should not be interpreted as editorial endorsements.