Timeline: A brief history of email
Most of use email every day, but we rarely think about how it all began or how its roots affect what the technology can do. Click on the image below to see this timeline up close. For more about email, see "Stop using email for everything."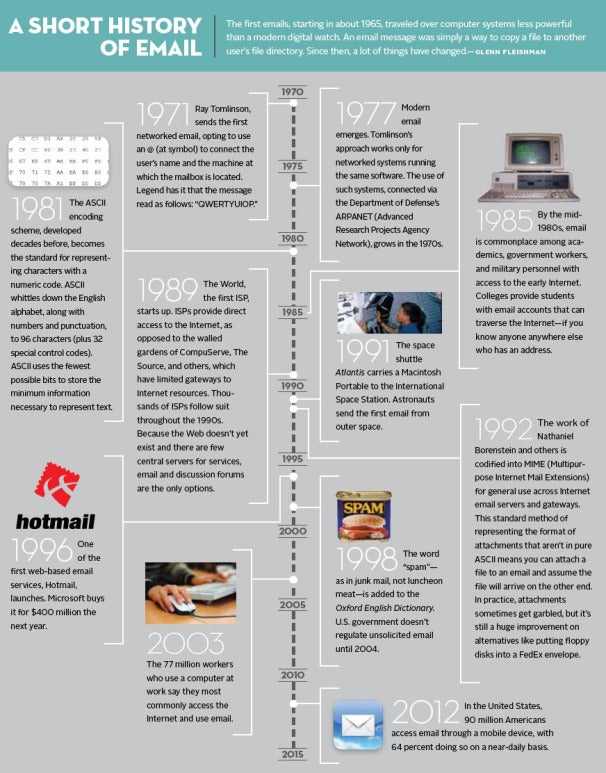 Amazon Shop buttons are programmatically attached to all reviews, regardless of products' final review scores. Our parent company, IDG, receives advertisement revenue for shopping activity generated by the links. Because the buttons are attached programmatically, they should not be interpreted as editorial endorsements.