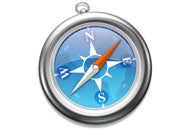 Google is close to a deal with the Federal Trade Commission to pay a record fine of $22.5 million related to violating the privacy of millions of Apple Safari browser users by bypassing their privacy settings, according to The Wall Street Journal.
The WSJ says the fine is expected to be the largest ever levied on a single company by the FTC. It's said to stem from charges that Google used computer coding tricks to fool Apple's Safari software into letting it monitor the Apple users that had made the effort to adjust their Safari browsers to block this type of tracking. The WSJ has written in depth about the issue, and says Google stopped the practice after the publication wrote about it.
The WSJ, which obtained the information about Google from unnamed officials, Tuesday said a proposed settlement and fine between Google and the FTC has been in the works for a few weeks and has still to be approved by the FTC commissioners, so it could change before the negotiations are completed.
Ellen Messmer is senior editor at Network World, an IDG publication and website, where she covers news and technology trends related to information security.
This story, "Report: Google, FTC near deal on Safari privacy violation" was originally published by Network World.