Mac Gems: Skip Tunes and iTunification enhance iTunes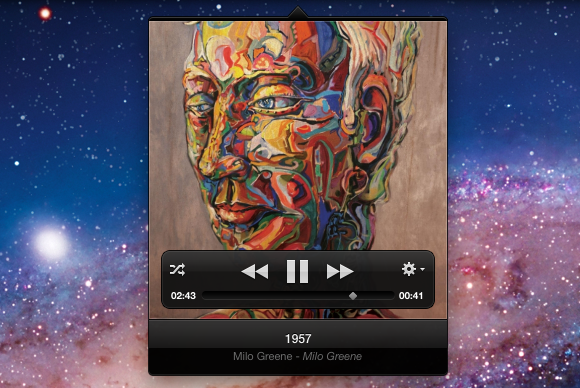 I usually cover one Gem per column, but today I've got two simple apps that complement iTunes. One is an update to a previous Gem, and the other is new for Mountain Lion (OS X 10.8).
Skip Tunes 2.0.1
Back in February, I reviewed Skip Tunes 1.0, an inexpensive ($1 at the time) menu-bar controller and information display that works with the iTunes, Spotify, and Rdio apps. Skip Tunes puts a tiny controller in the menu bar that shows three buttons: play/pause, skip (hence the utility's name), and a music icon. The idea is that you get a quick-and-easy way to pause or skip—the most common music-listening actions—without having to switch to your music app. As a bonus, clicking the music-note icon displays the current track's album art, as well as track information, a progress bar, and a more-complete set of controls: skip back, play/pause, and skip forward.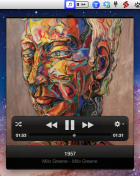 Skip Tunes 2.0.1 (Mac App Store link) (

) has increased in price to $2, but it's also gained some additional functionality. The biggest is a feature whose omission I lamented in my original review: keyboard shortcuts. You can now configure systemwide keyboard shortcuts for previous track, play/pause, and next track; the shortcuts affect whichever of the three supported music apps you're currently using.
In addition, Skip Tunes's popover display has gotten a considerable overhaul: The entire display is now larger, more polished, and Retina-ready; the progress bar shows track time (elapsed and remaining) and lets you scrub through the current track; and there's now a shuffle-play toggle. The controls and progress bar now appear only when the pointer hovers over the album art, and you can now click anywhere on the album art to switch to whichever music app is playing. Finally, if none of the three supported music apps is running, Skip Tunes hides its systemwide menu.
Skip Tunes still isn't as full-featured as CoverSutra, my all-around iTunes-control favorite, but Skip Tunes is simple to use, and it works with more music apps. The new version is a free update for owners of the original version, although version 2 requires Mountain Lion.
iTunification 1.5
Many people don't need to control iTunes in the background, but they do like to see which song or artist is playing without having to switch to iTunes.
500 - Server Error
Oops! We're not able to find the page you're looking for. Here are some options to help you get back on the right track:
If all else has failed, try emailing our friendly customer service staff.