Buying Guide: Find the best headphones
Headphone types and recommendations
Literally thousands of headphone models are out there, varying dramatically in style, audio quality, features, and price. But they nearly all fall into one of several main types: earbuds, in-ear-canal, canalbuds, lightweight, full-size, wireless, or noise-canceling. Below are brief descriptions of each type, along with recommendations at various prices. I've noted which models include an inline remote/microphone module. (Prices listed are MSRP; you can find many of these models at significantly lower prices.)
Of course, these lists are by no means exhaustive—many quality headphones aren't included. But the products recommended here are a good place to start, and all are efficient enough to work well directly from the headphone jack of a smartphone, tablet, media player, or computer. (I've also included some headphones that not only sound good but look good.)
Earbuds: Earbuds, the type of headphones included with every iPhone and iPod, as well as with many other smartphones and media players, sit loosely in your outer ears. Although earbuds don't generally produce outstanding sound, they're compact and most are relatively inexpensive. If you're an iPhone user, Apple's EarPods are actually pretty good as earbuds go; you're not going to get a huge upgrade in sound quality without spending a decent amount more. Still, there are a few better-sounding alternatives out there if you want a new set, or if your non-Apple device shipped with something mediocre. Recommendations: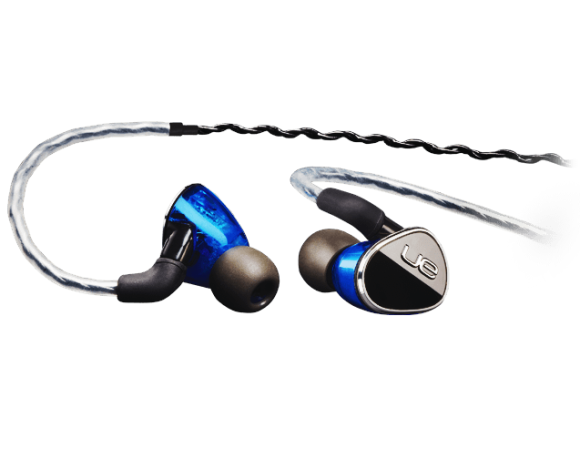 In-Ear-Canal Headphones: These headphones, also known as canalphones, use silicone or foam eartips that fit snugly—and fairly deep—in your ear canals. Like earplugs, they block most external noise, so they're great for travel and noisy environments. They're also capable of producing stunning audio quality. On the other hand, some people find canalphones to be uncomfortable, and the best ones come with an equally stunning price tag. (For more information, check out our primer on in-ear-canal headphones.) Recommendations:
If you find the silicon or rough-foam tips included with most canalphones to be uncomfortable, an inexpensive and worthwhile upgrade is a set of Comply replacement eartips. In my experience, these soft-foam tips tend to be more comfortable and seal better than most stock eartips.
Alternatively, if you decide to spend the big bucks on a set of high-end canalphones, I enthusiastically recommend going all-in and getting custom eartips—tips custom-made for your particular ears. The process requires an audiologist visit to get impressions taken of your ears, but the benefits include substantially better comfort. (On some models, you may also gain better noise isolation and better sound quality.) Many canalphone vendors offer custom eartips for $100 to $150 plus audiologist fees. A step above custom eartips are custom in-ear monitors, which place the actual headphone circuitry in larger, custom-made earpieces.
Canalbuds: Canalbuds, which occupy a middle ground between earbuds and in-ear-canal models, have become quite popular over the past decade. Compared to canalphones, canalbuds generally use smaller eartips that sit just inside the ends of your ear canals instead of deep inside them. Good canalbuds easily best earbuds in terms of audio performance and noise isolation, but fall short of good canalphones in those areas. On the other hand, canalbuds tend to be more comfortable than true canalphones because they don't sit so deep and don't fit so tightly (although the line between canalphones and canalbuds is blurring these days); canalbuds are also usually less expensive. (See our in-ear-canal-headphone primer, linked above, for more information on canalbuds.) Recommendations:
Lightweight Headphones: These portable and (usually) reasonably priced headphones use larger drivers than earbuds and canalphones, and their similarly larger earpieces rest against the outside of the ears instead of sitting inside. Some lightweight headphones have a thin headband that goes over or behind the head. Others use a small clip on each earpiece that slips over the ear—these earclip-style models are often good for exercising. Some lightweight headphones fold up for easier traveling. Although many lightweight headphones produce mediocre sound, there are a number of standouts. Recommendations:
Full-Size Headphones: If you don't mind some extra bulk, a set of good full-size headphones—so named because they fully cover or surround your ears—will usually sound better than good lightweight models. Many full-size headphones are also very comfortable, thanks to generous padding and ergonomic designs. However, contrary to what you might expect, not all full-size headphones are designed to fit large heads, so be sure to try before you buy (or, again, make sure you can return them if they don't fit well).
Full-size headphones fall into one of two categories: closed or open. Closed models block out some degree of external noise while keeping your music from disturbing others, while open models, which have a (generally deserved) reputation for offering better overall sound, let more noise in and out.
In terms of fit, full-size headphones can either completely surround your ears (called circumaural or over-ear style) or sit on your ears (supra-aural or on-ear). Over-ear models are the largest and tend to block out more sound, but people with large ears may find on-ear models to be more comfortable than squeezing their ears into over-ear models.
Note that to reach their potential, many full-size models (open or closed) require more juice than you'll get from a basic headphone jack. Those listed here work well with the low-power headphone jacks on phones, tablets, iPods, and computers. Recommendations: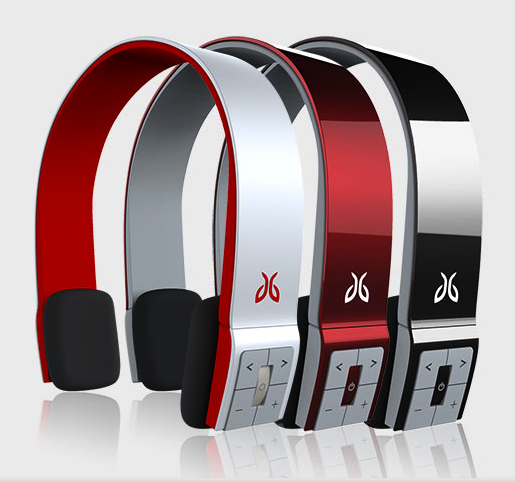 Bluetooth Stereo Headphones: If you think being tethered to your music source is a drag—or, for the gym rats, an equipment-snagging hazard—consider going wireless. While some wireless headphones use radio-frequency and infrared technology—some of them very good, if very expensive—your best bet for convenience and portability is Bluetooth.
You can stream audio to stereo-Bluetooth (A2DP) headphones from pretty much any recent smartphone or tablet (including iPhones and iPads), from many media players (including the iPod touch and iPod nano), from any recent Mac, and from some recent Windows PCs. You can use Bluetooth headphones with other devices by purchasing a Bluetooth transmitter, offered by a number of companies.
Most stereo-Bluetooth headphones also double as headsets, letting you seamlessly switch between music and voice features. And most tablets and smartphones let you control music playback using Play/Pause, Back, and Forward buttons on the Bluetooth headphones themselves. (The recommendations here all include such playback controls.)
Note that even though Bluetooth headphones connect wirelessly to your music source, they still require a wired connection between the left and right earpieces; for example, Bluetooth earbuds have a cable that goes behind your head. Recommendations:
Noise-Canceling Headphones: If you're not a fan of in-ear-canal headphones, but you want something that can filter out external noise such as airplane engines, train rumblings, or the hum of a crowd or noisy office, consider investing in a good set of active-noise-canceling headphones. These headphones sample outside sound and then pipe in an inverse audio signal to "cancel out" a good deal of monotonous noise. (For more on the technology and its limitations, see my review of noise-canceling models from a while back.) Although they don't usually sound as good as comparably priced in-ear-canal headphones, noise-canceling models are easier to put on and take off, and they let you hear what's going on around you.
Noise-canceling headphones are available in many of the same styles—canalbud, lightweight, full-size, and so on—as standard headphones, but I've found full-size models to provide the best combination of noise isolation, audio quality, and comfort. Recommendations:
R. Matthew Ward, Tony Silva, and J. Andrew Yang contributed to this article.
Updated 12/6/2012, 1pm, to add the Philips SHB9100/28 to the Bluetooth-headphones list.