Apple fined in Beijing court over ebook sales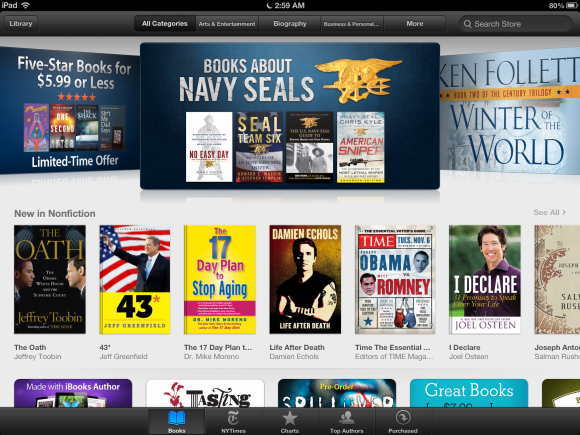 Apple was ordered by a Beijing court on Thursday to pay a total of 1.03 million yuan ($165,000) for selling unlicensed ebooks, according to a report by China's official Xinhua news agency.
The Beijing No. 2 Intermediate People's Court ruled the money must be paid to eight Chinese writers and two companies, who said they found applications selling large numbers of unlicensed versions of their books last year, causing large losses, Xinhua reported.
Apple violated part of China's Copyright Law and failed in its duty regarding how it provides applications online, Xinhua reported.
The authors included Murong Xuecun, Li Chengpeng and He Ma, who are popular writers often on the country's bestseller lists, according to a report in the China Daily.
Apple, which is closed for the holidays through next Wednesday, could not immediately be reached.

Amazon Shop buttons are programmatically attached to all reviews, regardless of products' final review scores. Our parent company, IDG, receives advertisement revenue for shopping activity generated by the links. Because the buttons are attached programmatically, they should not be interpreted as editorial endorsements.