Hands-on: Corel graces Painter X3 with new visual, brush, and painting features
There's image editing and then there's fine art—and Corel has always positioned Painter, its flagship professional painting program, on the creative end of the spectrum. With the release of Painter X3 (the 13th version of the famed natural-media software) for Mac and Windows, Corel seeks to augment Painter's position as a leading inspirational tool for creatives working in photographic and traditional art, illustration, Manga and comic art, conceptual art, and design. Even though it emerged roughly around the same time as its image-editing contemporary, Adobe Photoshop, Painter holds a unique place in the art world for its drawing and painting prowess.
Painter X3 offers an enhanced user experience, workflow optimization, and new technologies for brush characteristics and controls, painting and visual aids, and inspirational details and customization options. With this release, digital paint grows ever closer to actual paint in look and behavior. At the same time, Painter's major features are now easier to find and use. The following hands-on overview illustrates some of what Painter X3 brings to the drawing table.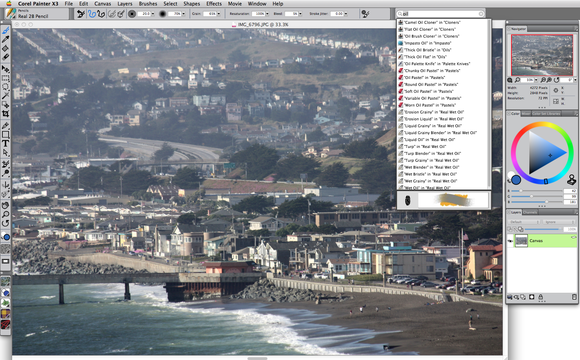 Brush improvements
Painter X3's new Jitter brush enhancements introduce increased elements of randomness to strokes either by adding universal Jitter properties to any available brush or through one of the 25 new Jitter brushes. Jitter introduces randomness to a brushstroke—you let the program change a certain brush characteristic on its own.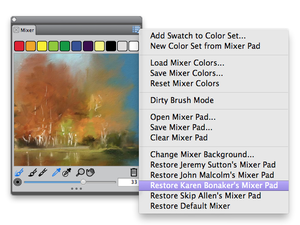 A new Brush Search Engine lets you quickly find the exact
500 - Server Error
Oops! We're not able to find the page you're looking for. Here are some options to help you get back on the right track:
If all else has failed, try emailing our friendly customer service staff.