Remains of the Day: All good things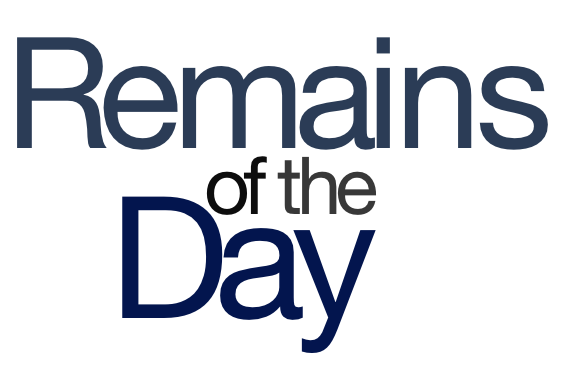 So, this is it, my rugged and resplendent remainder readers—the last edition of the remains of the day. It's been a pleasure to bring you the most interesting tidbits of nearly every day for the last three-and-almost-a-half years and thank you all for reading and putting up with more than your fair share of puns, plays on words, and general irreverence. Of course, Macworld will continue to bring you all the best in Apple news, so stay with us. And now, without further ado …
Apple is still thinking about super-sizing the iPhone, Mavericks probably won't arrive until later this fall, and China's biggest carrier may finally be in the cards. The remainders for Friday, September 6, 2013 have left the building.
Apple Tests iPhone Screens as Large as Six Inches (Wall Street Journal, subscription required)
Yes, big-screen fans, Apple may have a little something—or, I guess, a big something—hidden away in its labs for you. The next iPhone could have anywhere between 4.8 and 6 inches, says the Journal, meaning that with two of them and some cold cuts, you could probably make a full size sandwich.
Apple's OS X Mavericks release planned for end of October (9to5Mac)
The latest update to OS X probably won't ship alongside iOS 7, which would follow the same pattern as last year. This is especially a good thing for all those Apple software engineers, some of whom have probably not seen their kids in two or three years now.
Apple Plans to Ship Less-Expensive iPhone to China Mobile (Wall Street Journal, subscription required)
Just a day after we heard rumors that Japan's largest carrier may finally offer the iPhone this fall, similar news comes about China's largest mobile phone operator. The swing factor appears to have been a cheaper iPhone, according to the Journal, which is a shocker, because I really thought a more expensive version was going to crack that market wide open.