iOS 7.0.2 fixes passcode bypass bugs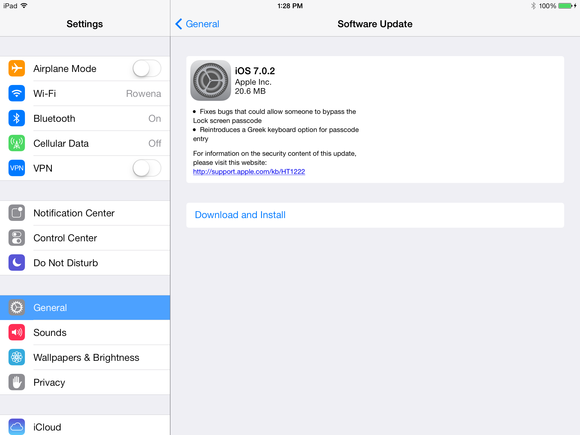 Another week, another iOS update: Apple's pushed out iOS 7.0.2, which it recommends for all users. The update fixes a few security vulnerabilities and a bug. (iOS 7.0.1 came out last week, but it specifically fixed issues with the iPhone 5c and 5s.)
Among the security flaws in question is one reported on last week, where a little bit of manual dexterity lets you bypass the lock code on the homescreen. Version 7.0.2 also patches another bug, which allowed a user to make phone calls to any number from the Emergency call screen. In addition, the update brings back a Greek keyboard option for passcode entry.
iOS 7.0.2 is a free download and is available by going to Settings > General > Software Update on your iOS device, or—if you prefer the old-school method—connecting your device to iTunes and clicking Check for Updates.

Amazon Shop buttons are programmatically attached to all reviews, regardless of products' final review scores. Our parent company, IDG, receives advertisement revenue for shopping activity generated by the links. Because the buttons are attached programmatically, they should not be interpreted as editorial endorsements.