Apple reduces non-Retina MacBook Pro line to a single offering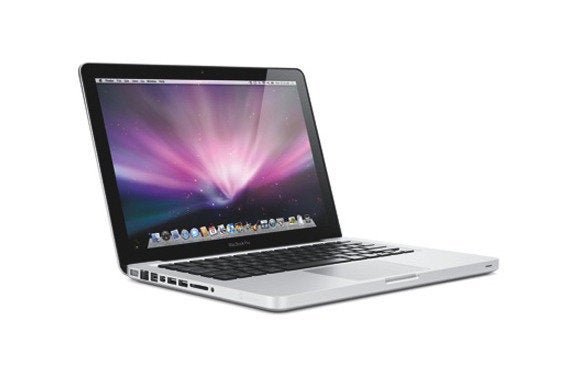 While Apple was busy releasing new products on Tuesday, the company discontinued a couple of models from a forgotten product line: the non-Retina MacBook Pro.
Apple didn't make a formal announcement at its event, but if you go to the MacBook Pro section of the Apple Store, you find that Apple now offers only one model of the non-Retina MacBook Pro (you can also see its tech specs page). For $1199, you can buy a 13-inch laptop with a 2.5GHz dual-core Core i5 processor (Turbo Boost up to 3.1GHz), 4GB of 1600MHz memory, a 500GB 5400-rpm hard drive, and integrated Intel HD Graphics 4000 technology.
Although the laptop doesn't have a Retina display, it does have a few features that many users still want, such as a SuperDrive, a FireWire 800 port, and a Kensington lock slot. The laptop also comes with gigabit ethernet, a Thunderbolt port (not Thunderbolt 2), two USB 3.0 ports, and a SDXC card slot.
It's only a matter of time before Apple phases out the non-Retina MacBook Pro completely. When Apple introduced the Retina MacBook Pro, the company continued to offer four models of the non-Retina laptop, two 13-inch models and two 15-inch models. Eventually, Apple eliminated one of the 15-inch models, reducing the line to three laptops: a $1199 13-inch model with a 2.5GHz dual-core Core i5 processor, a $1499 13-inch model with a 2.9GHz dual-core Core i7 processor, and a $1799 15-inch model with a 2.3GHz quad-core Core i7 processor.
Product mentioned in this article
(1 items)
Apple 13-inch MacBook Pro (non-Retina)

$870.00 (When Rated)

via Amazon.com

Amazon Shop buttons are programmatically attached to all reviews, regardless of products' final review scores. Our parent company, IDG, receives advertisement revenue for shopping activity generated by the links. Because the buttons are attached programmatically, they should not be interpreted as editorial endorsements.