Gear We Love: New Stump Stand sits pretty, holds your iPad or iPhone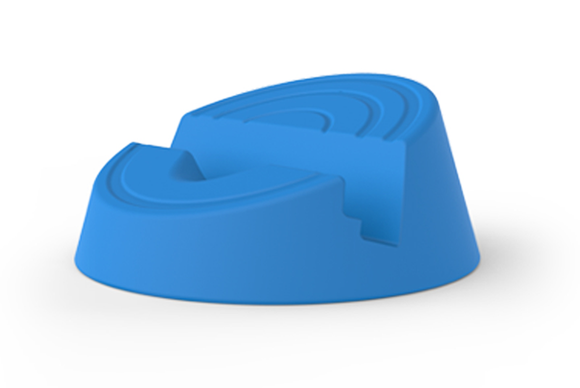 Gogo Stump Tablet Stand (version 2)

$25.00

Amazon Shop buttons are programmatically attached to all reviews, regardless of products' final review scores. Our parent company, IDG, receives advertisement revenue for shopping activity generated by the links. Because the buttons are attached programmatically, they should not be interpreted as editorial endorsements.

The new Stump Stand improves on the original standout iPad stand with a new material and a more stable design.
There's a lot of gear out there for your Apple devices, but how do you know which are worth your time and what's not worth your money? In our Gear We Love column, Macworld's editors tell you about the products we're personally using—and loving.
As tech writers, we see plenty of gadgets that promise to prop up an iOS device. Some are complex contraptions of steel or wood; others even include moving pieces like clamps and articulating arms. But sometimes the simplest solutions are the best, which is why, for the past several years, my desk has been home to a Stump Stand (a.k.a., the Stump Tablet Stand).
We reviewed the original Stump back in 2012, but the company recently updated the stand, and the bumped Stump is even better than the original.
The success of the Stump is a direct result of its simplicity: There are no moving parts to break, no fiddling or adjustments required to find the right position. The Stump is simply a solid block of material—the original was made of urethane, while the new Stump is molded from a chunk of silicone—with a groove sliced out of it. Yet the Stump actually boasts three ways to hold your iOS device.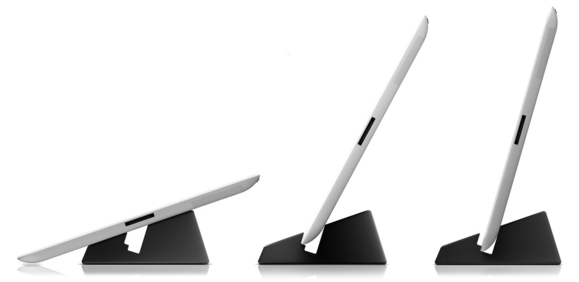 I usually opt for the "lean"—middle—position, which inclines my iPad at just the right angle for easily glancing down at it. The other positions have their uses too, though: The "upright" angle is useful when the device is closer to eye-level, as when I'm leaning back in my chair; and the "ramp" position, in which you lean the device's back onto the angled top surface of the stand, is perfect for when I'm at my standing desk. The Stump supports both landscape or portrait orientations and, in the latter, there's even a handy little opening in the stand's front that keeps the tablet's Home button accessible.
The Stump is surprisingly heavy—it has a metal disc hidden inside—so it's stable enough that even the weight of a full-size iPad won't cause it to tip (though with a full-size iPad in portrait orientation, you don't want to tap the screen too hard). Plus, the Stump's grippy underside—which is even gripper than that of the original thanks to the new silicone material and a slightly wider base—means that it won't slide around on your desk. In fact, my colleague Dan Frakes and I tried to shift one around a display table at the Macworld/iWorld show last month, and had a fair amount of trouble doing so.
At $25, the Stump is neither the cheapest nor—by far—the priciest of stands, but it does have longevity on its side: Despite being used every day, the original model that I've had on my desk for three years has no signs of wear and tear other than some dust accumulation. As of this writing, I've been using the newer silicone version for only a short time, but it's given me no reason to believe that it won't live up to its predecessor's reputation. If you're in the market for a simple but eminently serviceable stand for your iOS device, I can't recommend the Stump highly enough.
(The Stump is available in seven colors: black, royal blue, white, red, sea glass, hot pink, and green—and the company also does custom versions sporting the logo of your choice.)