Comic: To the creepy Bat-comic store!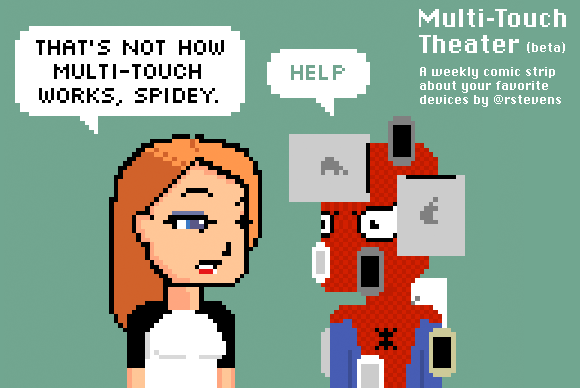 Macworld and Rich Stevens of Diesel Sweeties present Multitouch Theater, a weekly cartoon about Macs, iOS, and everything in-between. This week: Pulling in-app purchases from Comixology may alienate those wary of comic stores.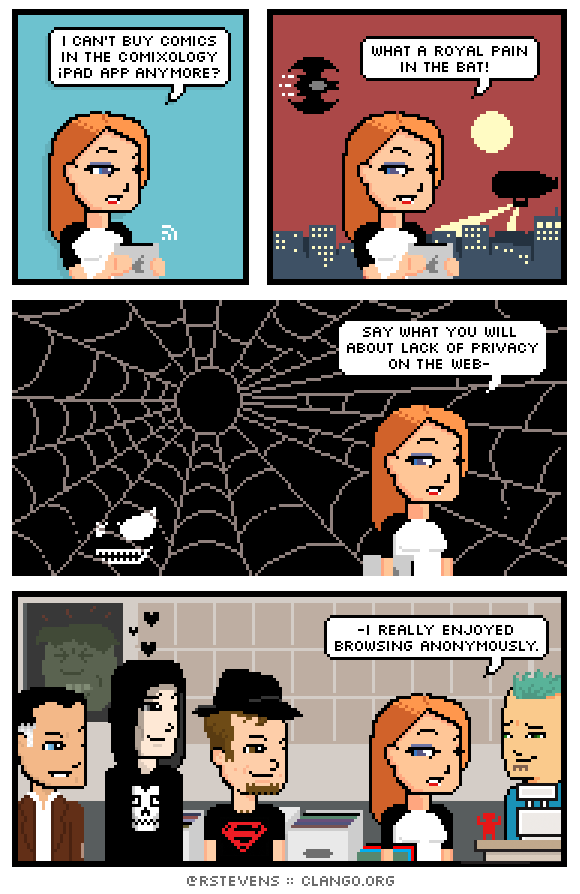 Previously on Multitouch Theater: The Fuelband rebellion.

Amazon Shop buttons are programmatically attached to all reviews, regardless of products' final review scores. Our parent company, IDG, receives advertisement revenue for shopping activity generated by the links. Because the buttons are attached programmatically, they should not be interpreted as editorial endorsements.