Staff Picks: 8 Apple Watch apps we can't wait to use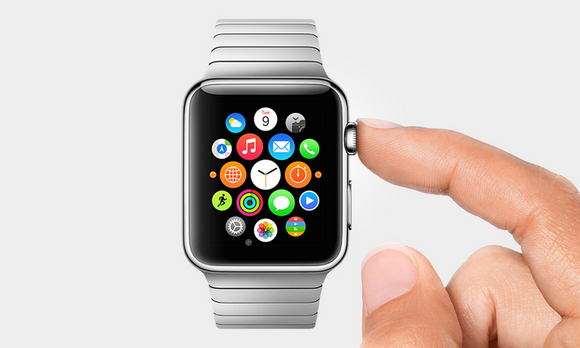 The Apple Watch's killer app is, well, its apps—nearly 3,000 available on launch day. While we don't want to clutter our watch home screens with apps we'll never use, the Macworld staff did find some gems waiting to work with the go-to apps we're already using on our phones every single day. These are the apps we can't wait to use on our wrists.
One note about screenshots: Apple Watch apps typically have dark backgrounds that blend seamlessly into the black bezel around the Apple Watch's screen. That means developers can place text and graphics right up to the edge of the screen, instead of leaving padding (since the bezel acts as the padding). If a screenshot looks oddly designed seen on its own here, chances are it'll look just fine in context on the watch itself.
Nike+ Running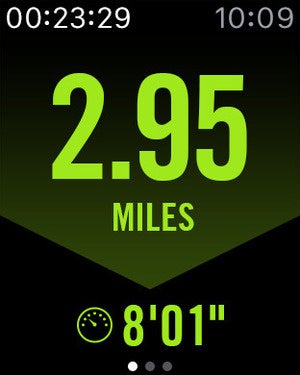 I'm training for a marathon (well, I tell myself that I'd like to run a full marathon one day, assuming I don't pass out after my first half-marathon in September), so I'm counting on the Apple Watch to be my training guide in ways that my iPhone can't. My phone is the iPhone 6 Plus, and I keep it in a running belt (seriously, running with that behemoth in hand is not a good idea) so there's no way I can safely check my progress without stopping, unzipping its pouch, and taking a look. Nike+ Running is on it, and I love what its Watch app features during runs: Your distance, duration, pace, and heart rate. Being able to quickly glance down and get that info mid-run—at any time, without waiting for a timed audio cue—will be awesome, and won't take me out of the zone like stopping to check my iPhone does.—Leah Yamshon
Dark Sky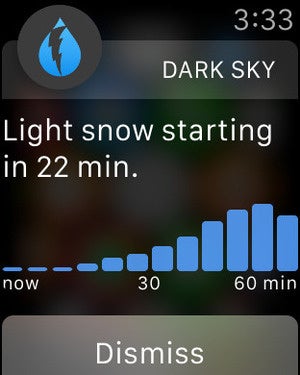 Apple's stock Weather app will integrate with the Apple Watch, but I'm much more interested in Dark Sky's offering. Dark Sky ($4) uses your location to give you the forecast, but more importantly is its to-the-minute accuracy—it tracks weather patterns and lets you know if you're in a storm's path up to one hour in advance. The Watch app will be the perfect vessel for those storm notifications, providing a gentle nudge from its Taptic Engine when winter is coming—which should give me just enough time to prepare my celebratory California rain dance before the sky opens up.—Leah Yamshon
Evernote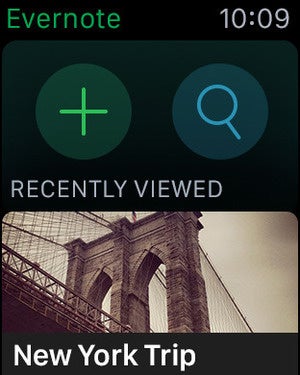 Whether it's writing research or my grocery list, Evernote is my go-to app for collecting bits of information I like to have handy across all my digital devices. Evernote's Apple Watch app can transcribe dictated notes, so if an idea strikes me in the middle of my bus ride home, I can quickly record it though the watch. The app also lets you view your notes, so I can easily see my grocery list right on my wrist as I shop—no more fumbling my iPhone when I try to hold on to my oranges and bananas.—Roman Loyola
Twitter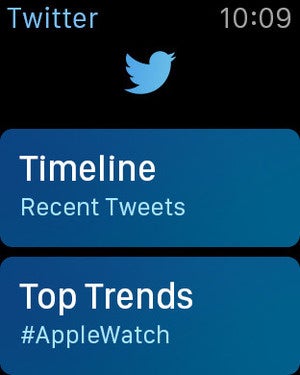 Twitter is the social network I use most, and its notifications are ones I value. If someone responds to my tweet or if a bunch of people I follow all share the same tweet, it's usually important enough to glance at right away. Twitter's Apple Watch app will let me reply, retweet, fave, and compose my own tweets using voice dictation, plus get notifications that I won't have to pull out my phone to see. The app will give my Twitter usage more intent, so instead of absent-mindedly scrolling through my feed while real life passes me by, I can interact with Twitter without getting sucked in.—Caitlin McGarry
New York Times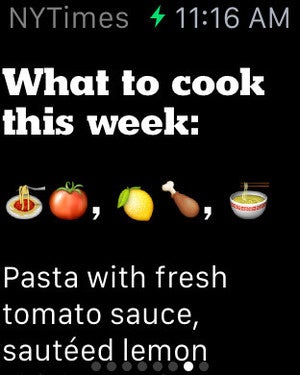 I can't help being obsessed with the New York Times. Not only is it my local newspaper, but it's one of the few publications that actually waits to push out breaking news until it's 100 percent confirmed. I'm looking forward to getting its news alerts. The Times's Watch app will offer one-sentence news reports with bullet-point summaries and photos, which will satisfy my thirst for headlines when I can't dive into stories on my phone or tablet. Handoff support is there for when I do want to send a story to a larger screen, or I can just add stories from the watch to my personal reading list.—Caitlin McGarry
Shazam
I'm one of the 600 million people who have downloaded Shazam since the song-identifying app launched way back in the iPhone's early days. It's become a utility that you don't think about until you hear a tune you just can't place. That's why Shazam on Apple Watch is a natural fit, Shazam Chief Product Officer Daniel Danker told me. The app launches with the Shazam button front and center so you can capture a song snippet and discover who sings it without digging for your phone. Synchronized song lyrics scroll by as the tune plays, and takes advantage of the Watch's Force Touch feature: Just give the app an extra long press to let it run in the background and create a playlist of all the songs you hear throughout the day. Because the app relies on your iPhone to do the heavy lifting, all of this music discovery won't drain your Watch battery.—Caitlin McGarry
Elevate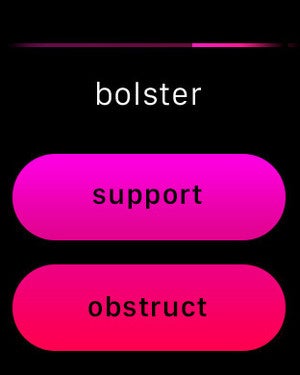 I'm totally obsessed with Elevate on the iPhone—the free brain-building app gives you three small minigames to play each day in the areas of Listening, Speaking, Reading, Writing, and Math. Over time the game ramps up the difficulty based on your performance, and switches up what games you get in each area so it never gets boring. An optional subscription lets you play more games daily, but I've stuck with the free version so far—and so I'm excited that the Apple Watch app will have its own shrunken-down version, dubbed Elevate Dash. Optimized for the watch, the four minigames only take 20 seconds to play, so I can keep my brain sharp anytime, anywhere.—Susie Ochs
Things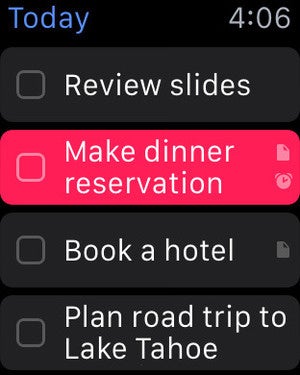 I almost never check Things on my iPhone, but I swear by it on my Mac to keep track of tasks and projects, both for work and my personal life. Everything syncs to my iPhone already, so having my most important tasks of the day also pushed to my wrist might be just the nudge I need to actually check my to-do list while I'm out and about—fitting errands, phone calls, and other small tasks into the slivers of free time I get here and there. The Things app for Apple Watch will let me postpone to-dos for later, add new ones with Siri, and of course check them off from my wrist.—Susie Ochs