Apple releases another update for iWork for Mac and iOS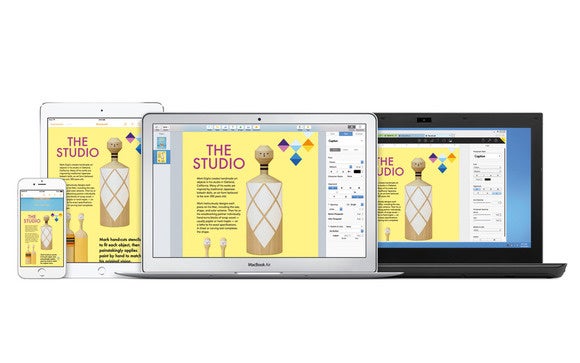 Under the shadow of the sale of the iPad Pro, Apple on Wednesday released updates for the Mac and iOS versions of Keynote, Numbers, and Pages. The new updates come about a month after Apple released iWork updates that featured support for OS X El Capitan.
The updates are all available in the App Store in the Updates section. For details on what's in the updates, see the release notes below.
Keynote
This is what's included in Keynote 2.6.1 for iOS:
Resolves an issue with opening presentations containing many images
Additional bug fixes
Stability and performance improvements
According to the release notes for Keynote 6.6.1 for Mac, Apple's presentation program has these updates:
Resolves an issue with presentations that feature links on master slides
Addresses problems exporting presentations as images
Additional bug fixes
Stability and performance improvements
Numbers
Numbers 2.6.1 for iOS has the following:
Resolves an issue where spreadsheets would not open back to their last saved positions
Resolves an issue where some Microsoft Excel spreadsheets would not open
Additional bug fixes
Stability and performance improvements
For Numbers 3.6.1 for Mac, the release notes list the following:
Resolves an issue where some Microsoft Excel spreadsheets would not open
Additional bug fixes
Stability and performance improvements
Pages
Here's what updated for Pages 2.6.1 for iOS:
Resolves an issue where some Microsoft Word documents would not open
Additional bug fixes
Stability and performance improvements
Pages 5.6.1 for Mac has these updates:
Resolves an issue where some Microsoft Word documents would not open
Resolves an issue that sometimes prevented use of Look Up for words in lists
Additional bug fixes
Stability and performance improvements