The most annoying Apple TV feature is about to be fixed
Voice dictation and Siri support for App Store searches are on the way with tvOS 9.2.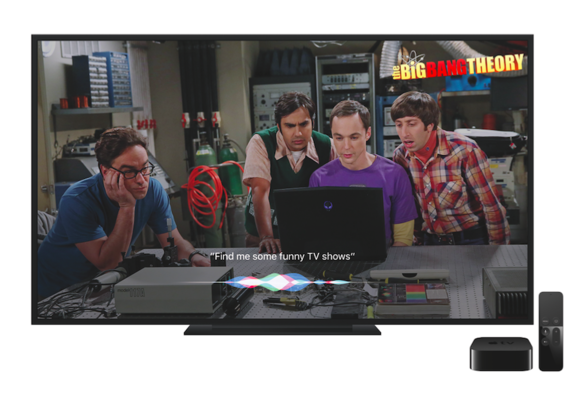 The fourth-gen Apple TV's App Store is a game-changer, but searching for and installing apps is one of the most irritating experiences I've ever had on an Apple device because you have to use the touchpad remote to enter text. It takes forever. But tvOS 9.2 is about to change that with the addition of voice dictation. (Insert raised hands emoji here.)
Developers with access to the third tvOS 9.2 beta update discovered on Monday that the next version of the software includes support for dictation and Siri for App Store searches. This is major. Searching for apps using the touchpad is a pain. Entering your username and password is worse. My Apple ID is lengthy, my password comprised of various letters, numbers, and symbols. I have actually debated internally whether I really need an app, just to avoid the five minutes it will take to find and install. (I have my Apple TV set to require an iTunes login for paid apps, but you can change that setting.)
With tvOS 9.2, you'll be able to press and hold the microphone button on your Siri remote to speak the names of specific apps or categories of apps, just like you can use Siri to find movies, TV shows, and search for songs in Apple Music. Voice dictation will allow you to speak your Apple ID information instead of swiping to find and tap each character.
Why this matters: Text entry on the Apple TV got a little easier with the integration of the iOS Remote app in tvOS 9.1, but if you don't have your phone nearby, the hunting and pecking process on the TV remote borders on rage-inducing. Because the remote has a microphone, it only makes sense to support voice dictation and Siri in every way possible.
tvOS 9.2's beta also includes support for Bluetooth keyboards, Live Photos, and lets you organize apps into folders, like you can on iOS devices.