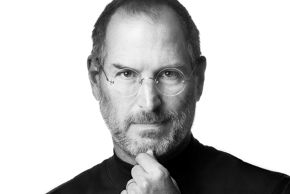 Steve Jobs's seven key decisions
On the 15th anniversary of Steve Jobs's return as Apple CEO, we look at seven decisions he made that turned the company around.
The iPod as an iconic cultural force
Rarely does an electronic gadget become so ubiquitous that it defines an entire market category and transcends the mantle of nerd toy to become an iconic cultural force. Apple's iPod, introduced 10 years ago Sunday, accomplished just that.
The iPod isn't the first MP3 player to have hit the market, but it's by far the most successful. Benj Edwards tells the story of how the iPod came to be.
A tale of two Apple Stores (the first two)
On May 19, 2001, Apple opened its first two retails stores in McLean, Virginia, and Glendale, California. Benj Edwards takes a look back at the events of that day, and how it set the tone for Apple's foray into retail.
OS X then and now: What's changed since the beta
To mark the tenth anniversary of Apple releasing OS X's public beta, Benj Edwards looks at some of the more notable differences between that initial version of the operating system and the OS of today.
Looking back at OS X's origins
It's safe to say a large part of Apple's strong performance over the past decade has been powered by its switch to OS X. Ten years to the day that the public beta of the new OS debuted, Benj Edwards takes a closer look at the story behind Apple's operating system.
The Cube at 10: Why Apple's eye-catching desktop flopped
A decade ago, Apple's revolutionary G4 Cube was hitting retail shelves. But the desktop turned out to be too revolutionary -- the Cube failed commercially and Apple wound up killing the product line. With 10 years of perspective under his belt, Benj Edwards of Vintage Computing and Gaming looks at why the Cube never caught on with mainstream users.
Apple's Cube was ahead of its time
Maybe the Cube was never a commercial success, Benj Edwards writes. But it certainly was a revolutionary desktop that helped pave the way for the Mac mini.