MyScript Notes Mobile for iPad
If jotting down notes as opposed to typing them on your iPad is your thing, then this app might be right up your alley.
This single-task app can help you remember the birthdays of Facebook friends and other contacts, but that comes with the price of shameless self-promotion.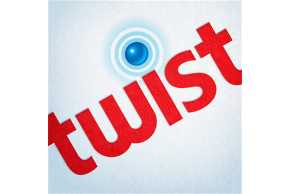 This free utility tracks your location and notifies the people waiting for you of your estimated arrival time. It's a great way to avoid sending redundant emails or texts and -- more importantly -- to avoid the temptation of texting or calling when you're driving.
This new note-taking and task management tool offers several unique features that may appeal to productivity-minded iPad owners. The app may not quite measure up to a more mature rival like Evernote at this point, but Brian Beam thinks Projectbook is off to a good start.
Find the best music identification app for iOS
Lots of apps can listen to ambient music and identify the song title and artist as well as provide other relevant info. But which one is the best? Brian Beam looks at the criteria that makes for a great iOS music identification app.
Finding the best iOS scanner app
Thanks to their built-in cameras, iOS devices allow you to scan and save documents -- provided you've got a good iOS scanning app on your iPhone, iPad, or iPod touch. How do you find a good scanning app? Brian Beam has tested a bunch for Macworld and offers up a few pointers on what to look for.
As a basic PDF reader and editor, this app is acceptable, provided you're not picky about your user experience. But rival apps handle the job better.
This PDF reader and annotation app for the iPad is good for making quick notations on a PDF, and it's a decent note-taker as well. That said, a few additions would make a good app oh so much better.
For iPad owners who also work with the Mac version of PDFpen, this mobile PDF editing tool is a great companion to the desktop application.