The iPad's charging challenge, redux
macworld.com
Your iPad doesn't charge during use? It doesn't seem to charge via some USB ports? Its battery charges more slowly than expected? We've updated our primer on iPad power with information about charging Apple's latest tablet.
Which accessories work with the new iPad?
Whether the new iPad is your first or you're upgrading from an older model, you're probably wondering whether existing accessories--those originally designed for the iPad 2--work with the new model. We've spent much of the day testing the new iPad with accessories originally made for the iPad 2, and here's the scoop on what works and what doesn't.
Looking for accessory recommendations for your new iPad? We've got a quick buying guide to the most-useful iPad add-ons.
Hands On with Apple TV Software Update 5.0
On Wednesday, Apple introduced a new version of its Apple TV media player, but the company also brought all of that model's software improvements to its predecessor, via Apple TV Software Update 5.0. Here's a look at what the new software brings to both the second- and third-generation Apple TV.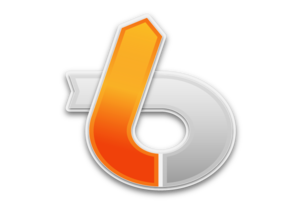 Be more productive with LaunchBar, Part 1
We love launcher utilities, which let you find and open files, folders, applications, and more using the keyboard. But what's the advantage over just using Spotlight? Senior editor Dan Frakes shows you some tips for using his favorite launcher, LaunchBar, to be more productive.
If you're a frequent moviegoer, and especially if you regularly go to the movies with family or friends, Wigglehop is a standout app that makes it easy to plan your next cinematic excursion. And it's even easier to share that plan with others.
Mountain Lion: Hands on with Mail
When Apple released Lion (OS X 10.7), Mail received its biggest overhaul ever, gaining many new and noteworthy features. The changes to Mail in Mountain Lion are more subtle, though there are some nice improvements, along with one significant omission.
Mountain Lion: Hands on with Contacts and Calendar
Many Mac users will welcome the updated versions of iCal and Address Book--renamed Calendar and Contacts, respectively--offered in Mountain Lion. While they don't fix all issues present in their Lion counterparts, each offers a number of significant improvements. Here's a quick look.