How to get your pictures out of Aperture
Getting your images into Aperture is easy; getting them out is easy too, just not as intuitive. Derrick Story walks you through the steps for moving both original and edited photos out of Aperture.
If you're shooting outdoors under harsh conditions, the Pentax K-30 will let you keep your mind on your photos, instead of fretting about the camera.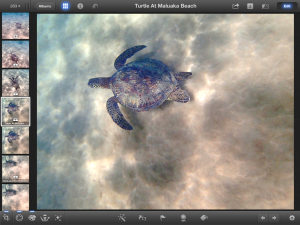 From iPhoto to iPad and back to your Mac, here's a photo editing, storage, and transfer workflow to suit your needs. Give it a try.
Aperture 3.3 embraces Retina display and iPhoto
Aperture 3.3 is more than a simple dot upgrade. It features new Retina display support for the new MacBook Pro 15-inch laptop, a substantial performance boost, and a unified library structure for both iPhoto and Aperture.