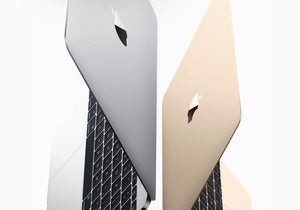 infoworld.com
InfoWorld's Galen Gruman says the IBM-Apple deal is good for both companies: IBM gets to ride the iPad wave, and Apple gets some serious enterprise cred.
Steve Jobs's fierce life and legacy
One-time Macworld editor Galen Gruman looks at Steve Jobs's career and remembers the Apple co-founder as a polarizing force that in the end reshaped the tech industry several times.
Research firm: iPhones cheaper to support
ClickFox, a firm that analyzes customer experience data, says that BlackBerry users need more help than iPhone users -- and Android users need much more help than both.
Can the iPad and iPhone rescue the cloud?
Infoworld's Galen Gruman thinks the cloud market needs rescuing and sees the red-hot mobile market -- driven by the iPhone and iPad -- as just the thing to rescue it.
Galen Gruman hates to kick someone when they're down, but when it comes to Research In Motion, he'll make an exception.
Sponsored Links