TechHive: Maker Faire 2012 in pictures
techhive.com
Robots, steampunks, and Tesla coils galore! Maker Faire is one of the coolest festivals out there for geeks, inventors, crafters, and anyone with the DIY spirit.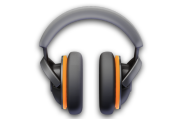 HP Veer 4G: A supercompact WebOS phone
Running WebOS 2.0, the HP Veer 4G has some incredibly useful multitasking and social networking features, but the supercompact design and tiny keyboard aren't for everybody.
Sponsored Links