DOJ investigating ebook pricing, official says
According to the head of the Justice Department's antitrust division, the federal agency is investigating anticompetitive behavior in the pricing of e-books, joining the European Union.
FCC riles AT&T by releasing report on T-Mobile merger
The U.S. Federal Communications Commission has allowed AT&T to withdraw its application to buy the mobile licenses owned by T-Mobile USA, as AT&T had requested, but the agency has also released a staff report that disputes many of the benefits the two mobile carriers claimed the merger would produce.
Facebook settles FTC privacy complaints
Facebook has agreed to settle U.S. Federal Trade Commission charges that it deceived consumers "on numerous occasions" by telling them they could keep their personal information private, then repeatedly sharing that information.
Critics of AT&T/T-Mobile merger question job gain estimates
AT&T's says its planned acquisition of T-Mobile USA will create up to 96,000 new U.S. jobs. But a UC Irvine economist called those claims "completely unfounded" during a press conference featuring opponents of the wireless telecom companies' merger.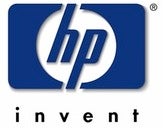 Hewlett-Packard has decided to keep its PC division after the company talked in recent weeks about spinning it off.
Lawmakers push to limit government mobile tracking
A pair of legislators want Congress to pass legislation that would require law enforcement agencies to get permission from a judge before tracking suspects through their mobile phones instead of the now-common practice of tracking a mobile subscriber's location after a prosecutor-issued subpoena.
US mobile carriers to offer free usage alerts
Major U.S. mobile carriers will begin offering free usage alerts to customers in an effort to help them avoid surprise charges on their bills, according to the Federal Communications Commission.