Yahoo buys Stamped; will kill its mobile app
Marissa Mayer has made her first acquisition at Yahoo, a recommendations app called Stamped that was developed by ex-Googlers and has even received backing from Google Ventures.
Expert: Quick verdict in Apple trial doesn't mean jury shirked its duty
It may have been surprising that the jury in the Samsung-Apple trial returned a verdict after just three days of deliberations, but Roy Futterman, director at DOAR Litigation Consulting and a clinical psychologist who works on trial strategies and the mindset of jurors, says it appeared that the nine-person panel did its job.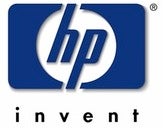 With printer sales slowing, HP favors PCs
The writing may finally be on the wall for Hewlett-Packard's storied print division, as reports are circulating that the company is going to merge its Imaging and Printing Group into its PC-making Personal Systems Group as a way to reduce costs and simplify its business.