Clockwise 4: Sharing your leftovers
TV industry changes, the sharing economy jumps the shark, cameraphones versus cameras and phones, and Google's latest tablet offensive. With guests Jon Phillips and Armando Rodriguez and hosts Jason Snell and Dan Moren.
Clockwise 3: A dump truck of hurt
Jason Snell, Dan Moren, Dan Frakes, and Leah Yamshon discuss digital versus analog media, mobile sharing plans, a big week in maps, and wireless speakers.
Clockwise 2: Drink my Ovaltine
Jason Snell, Dan Moren, Melissa Riofrio, and Susie Ochs discuss secret betas that aren't secret, QR codes, terrible in-car entertainment systems, and Microsoft's big re-org.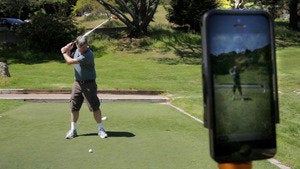 Hands-on with OS X Mavericks: Multiple-display support
We've been playing with the pre-release version of OS X Mavericks (with Apple's OK, of course), to get a taste of its new features. Here are some initial impressions of one of those features: improved support for multiple monitors.