Clockwise 2: Drink my Ovaltine
Jason Snell, Dan Moren, Melissa Riofrio, and Susie Ochs discuss secret betas that aren't secret, QR codes, terrible in-car entertainment systems, and Microsoft's big re-org.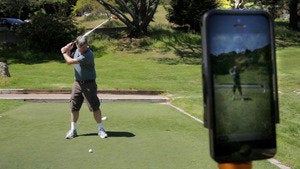 Hands-on with OS X Mavericks: Multiple-display support
We've been playing with the pre-release version of OS X Mavericks (with Apple's OK, of course), to get a taste of its new features. Here are some initial impressions of one of those features: improved support for multiple monitors.


Live Blog: Apple's 2013 WWDC keynote
All eyes will be on Moscone West in San Francisco, as Apple executives take the stage to kick off this year's Worldwide Developers Conference. Join us for live coverage.