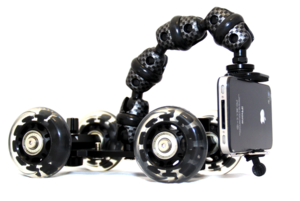 How to make DVDs as holiday gifts
A DVD (and increasingly, a high-definition Blu-ray disc) is still a near-universal way to share your photos and videos as a holiday gift. Here's how.

From its emphasis on speedy outline creation to its ability to work deeply within outlines without having to pass it off to the Mac, the iPad version of The Omni Group's outline tool gets the job done.
With gfxCardStatus, you can see when your dual-video-card-equipped MacBook Pro uses each GPU. You can even force the laptop to use integrated graphics when you're trying to conserve battery power.
iMovie for iOS 1.2 for the iPad makes movie editing tactile and engaging. While the app isn't perfect, it offers a surprising amount of flexibility. Jeff Carlson weighs in with this review.